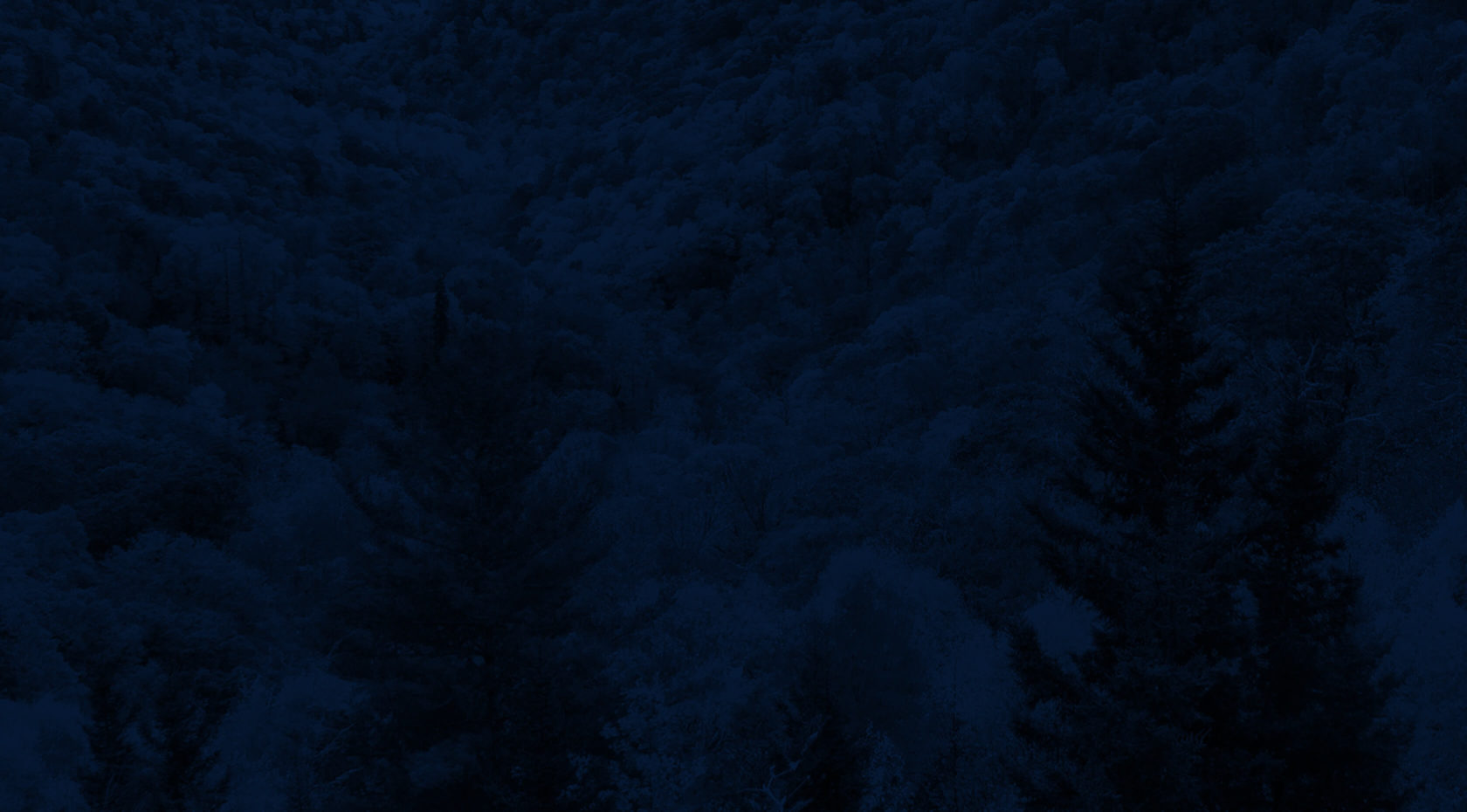 Autumn's fabulous colors, crisp weather, and smaller crowds make it a fantastic time to enjoy a quick road trip. Whether you're planning a family vacation or a trip with friends, we've got ideas to turn four classic adventures into four jam-packed days of fun. Combine them in any order to plan a perfect getaway this fall.
Near Bryson City, NC
What better way to enjoy the fall colors than 350 feet above the forest floor? Fly above the Nantahala River Gorge on NOC's Mountaintop Zip Line Tour, which includes the breathtaking half-mile Mega Zip. Enjoy two miles of spectacular mountain-to-mountain zip lines as you take in panoramic views of Fontana Lake and the Great Smoky Mountains National Park.
NOC's Mountaintop Zip Line Tour
Round out your day by exploring nearby waterfalls in the Deep Creek area of the Smokies (just two miles north of Bryson City). In under an hour, you can enjoy Juney Whank Falls, Tom Branch Falls, and Indian Creek Falls.
While you're in town, be sure to stop by the Filling Station for a "Frozen Sandwich"—a delicious homemade take on the traditional ice cream sandwich. Or, grab a cold one (and a bite to eat) at Nantahala Brewing Company, one of Bryson City's craft breweries.
More from Bryson City
Start your day with coffee and a southern breakfast at Everett Street Diner.  Then head to NOC for a trip down the Nantahala River. Enjoy bouncy rapids, beautiful scenery, and colorful fall wildflowers on a fully guided trip, or dial up the adventure and captain your own rental raft or ducky. Grab a quick bite to eat at Big Wesser BBQ & Grill before your next adventure.
Shrimp 'n Grits, Everett Street Diner
With the rest of your day, hit the single-track mountain bike trails at nearby Tsali Recreation Area, or jump on a standup paddleboard to take a leisurely tour of Lake Fontana. Prefer another hike? Visit Clingmans Dome—the highest point in the Smokies. Take a short (but steep) hike up to the observation tower for spectacular 100-mile views. Be sure to bring a jacket; it can be 10-20 degrees cooler here than in Cherokee or Bryson City.
Mountain biking at Tsali
For a local dining experience—and a cozy fireplace—try the Fryemont Inn, a historic (and rustic) eatery that overlooks Bryson City and the Great Smokies.
Near Clayton, GA and Long Creek, SC
A raft trip down the Wild and Scenic Chattooga River is "The #1 Thing Every Southerner Ought to Do," according to Southern Living. And with good reason. In addition to amazing whitewater, the Chattooga is considered one of the most beautiful rivers in the country—with crystal-clear water, sandy beaches, house-sized granite boulders, and gorgeous wildflowers.
Choose Section III for mild rapids, swimming holes, and an optional run through the class IV Bull Sluice rapid, or Section IV for steep, adrenaline-pumping rapids, including the famed Five Falls. Both trips are full-day adventures.
After your trip, be sure to check out Chattooga Belle Farm for truly unbelievable views, a distillery tour, and a round of disc golf. Looking for a great dinner? Try Fortify Kitchen and Bar—an award-winning farm to table restaurant in nearby Clayton, GA.
Near Asheville, NC
Deep in Western North Carolina's Pisgah National Forest winds the French Broad River—the third-oldest river in the world. Take in the scenic mountain views as you raft or ducky through family-friendly Class II and III rapids. Take a half-day trip or make a day of it and paddle eight miles of exciting whitewater, including the Class IV Frank Bell's rapid.
The trip starts just 30 minutes from downtown Asheville, so you can have fun on the river and still have time for a New Belgium Brewing tour, a stroll through the River Arts District, or a trip to the North Carolina Arboretum.
New Belgium Brewing, Asheville, NC
And foodies: Asheville does not disappoint. 70+ locally-owned restaurants dish up flavors from around the world, not to mention the coffee shops, tea houses, bakeries, chocolate tours, wine tastings, and 25 craft breweries.
Settle down for the night (or two) at the Omni Grove Park Inn—a historic hotel with stunning views listed on Fodor's "Top 10 Luxury Spa Resorts."
When Can I See the Peak Colors?
It's always hard to predict the best time to see the fall colors—it depends on a mix of factors, including latitude, elevation, average temperatures, and total rainfall.
Right now (this could change, depending on the weather), the forecast for the NC/GA mountains calls for higher elevations above 5,000 feet to peak during the first week or two of October. That range includes the mountain tops in the Great Smokies (including Clingmans Dome) and along the Blue Ridge Parkway.
The peak colors for elevations between 3,000 and 5,000 feet should be in mid to late October. That includes most of the Smokies and the Blue Ridge Parkway, and the mountains around the Nantahala, French Broad, and Chattooga Rivers.
The end of October and the first week of November should be the best time to see the fall colors below 2,000 feet. That includes the cities of Bryson City, Cherokee, Asheville, and Clayton. A great way to experience the color changes is by taking a train excursion through the Gorge. You can even go for NOC's Rapid Transit package if you would like to combine the train trip alongside a rafting trip to experience the area through multiple vantage points.
Want more details? Check out Country Living's fall foliage map to see predictions about peak leaf times.