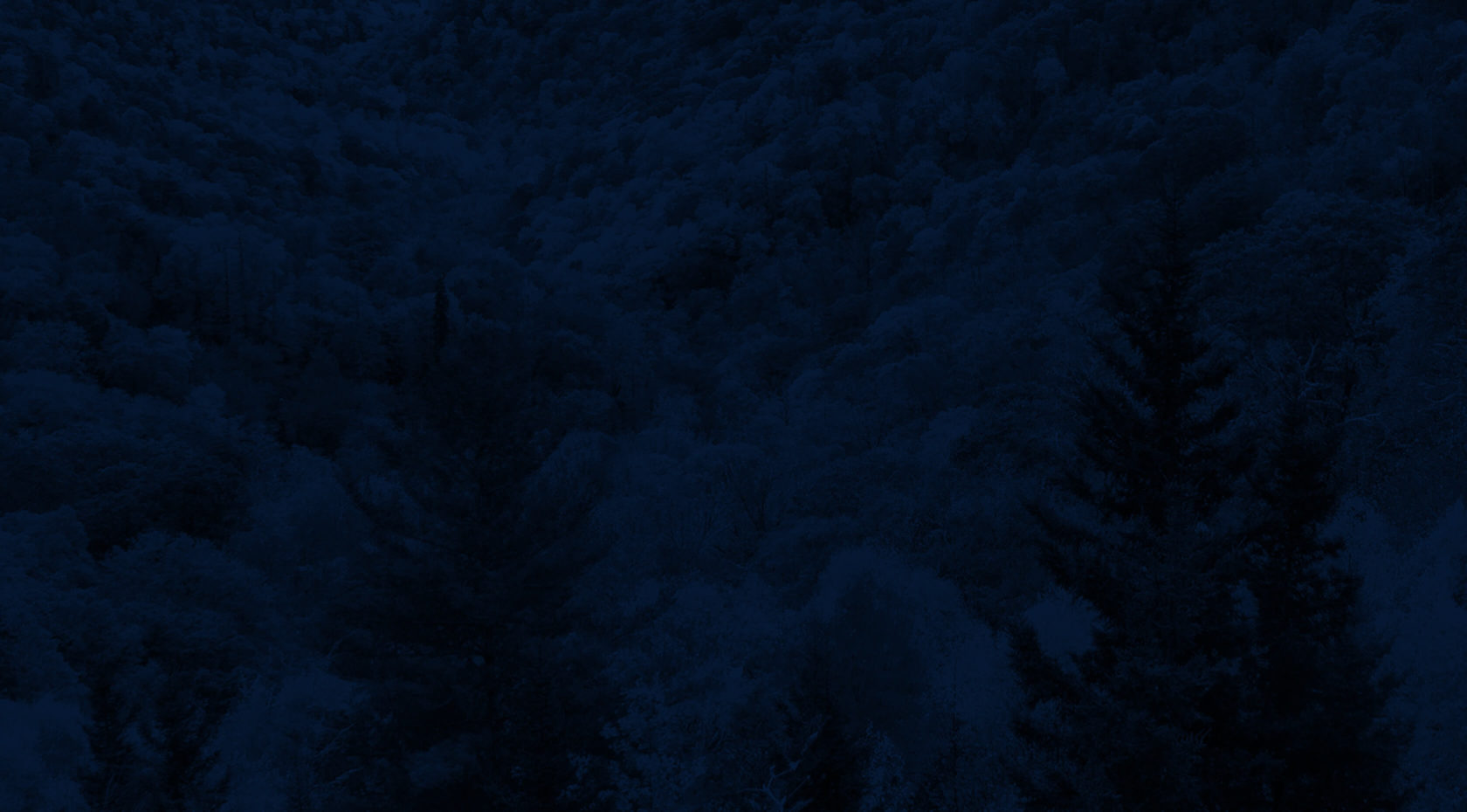 Mel Caldwell has guided with us for over 14 seasons! She is a fan of all things outdoors. She currently guides whitewater rafts on the Nantahala and provides expert advice on the gear in our Outfitters store, and you may even find her at the front of a big blue bus driving guests to an exciting day of rafting. In between all that, she finds time to hit the mountain biking trails and spend time with her friends and family. In February, Mel broke out of the cold southern winter and headed to Argentina on one of our International Adventure Tours! She had a fantastic time and shares the delicious and adventurous details with us below!
——————————————————————————————————————————————————————————————————————————–
Heading to Argentina
I love to travel to new places!! I have discovered the journey of getting to and from a destination is always a significant part of the adventure and can be exciting and fun or be most stressful. My most recent trip was to the Patagonia region of Argentina, and I was ready! Before leaving, I checked all the boxes, tickets, shuttles, visas, Covid tests, and all the necessary items and important documents were in hand. I was ready to roll. I made it to the gate with no time to spare! Boarding my plane, I was overwhelmed with relief and suddenly very tired. I collapsed into my seat, all sweaty from the sprint but smiling. I knew that I would be in Buenos Aires when I woke up the following day!
After landing and customs, I met the rest of our travel group. They were all professionals in the medical field with a taste for adventure! We had breakfast together and then boarded our final flight to our destination, Bariloche. After just a two-hour flight, we met our adventure guide Diego from Pura Vida Patagonia and traveled by shuttle to the PanAmerican Hotel in downtown Bariloche. Located in Argentina's Río Negro province, Bariloche is a city in Argentina's southern part and northern Patagonia. Lake Nahuel Huapi, a glacial lake, borders the city and is centered in a national park. The evidence of Swiss, German, and Austrian influence is everywhere in Bariloche, from the rustic wood chalets to the popularity of craft chocolate. I love chocolate! Checking in to our hotel, I was so glad that I had downloaded the Google Translate App. The Spanish in Bariloche is a mixture of Portuguese and Spanish, mixed with a few other languages. I feel like I know enough Spanish to get by. Still, the translator app was beneficial and assisted me in avoiding unnecessary frustration and loss in translation.
Heading out that afternoon to see the city of Bariloche, the girls and I ran into a most beautiful festival. It was Mardi Gras in Argentina! We watched the parade and listened to the musicians while taking in the beauty of Patagonia surrounding us! Proceeding down the street, we stopped and ate at a lovely little restaurant called La Esquina, where I ordered delicious spinach empanadas. After wandering around town, taking in the sights, we made our way back to the PanAmerican with full bellies and had a great night's sleep.
Lake Mascardi
Arising early, I started repacking. For the next several days, our home was to be Hotel Mascardi, nestled on the edge of Lake Mascardi and located in the Nahuel Huapi National Forest. The lake and hotel are named after Nicolás Mascardi, a Jesuit priest and missionary in South America in the 17th century. He established a mission on the shores of Nahuel Huapi Lake. He was a missionary among the Poyas, Pehuenches, and Puelches. He died in 1673 after being attacked by native Poyas during his exploration trips in the southern Andes.
I carried my bags downstairs, and right on time, Diego, our guide, arrived at the Pan American, ready to escort us to the Hotel Mascardi. It was a gorgeous day to travel. Diego was very informative, pointing out landmarks and sharing the area's history as we walked down the road. Arriving at Hotel Mascardi, we were greeted by the innkeeper, Alex, and Belen, Diego's wife. She made us feel as if we had just returned home. The hospitality was as excellent as the views. We headed to the main room in the lodge, which was sort of classic Argentinian teahouse and dining area architecture.
We ate lunch and planned our afternoon hike in the Nahuel Huapi National Park. The view of Lake Mascardi's glacial water, showing off her most beautiful blues in the sunlight, was unforgettable. After lunch, we headed out for adventure! The trail led us to a most beautiful glacial lagoon surrounded by mountains and forest. A dock extended out into the lagoon with benches where we stopped to have tea. Diego and Belen had hiked in tea and some incredible tea cakes filled with dulce de leche. I sat in silence as I had my tea taking in all of the beauty surrounding me and thinking how fortunate I was to be in this place. After our hike, we showered, rested, and joined the dining area for a most magnificent Argentinian dinner and great conversation. We were all reeling from the most exciting day and looking forward to the next.
Rafting the Manso River
After an early breakfast, we headed out to the Manso River. We walked about a mile from the lodge to the main road. We caught the shuttle bus filled with adventurous local Argentinians joining us on an hour's drive to the River Company, Extremo Sur. We met our raft guide for the day and he helped us gear up and gave us a duo lingual safety talk which was very impressive. Then we headed to the put-in to take on the Mighty Manso! To say we had fun would be an understatement. It was incredible, exhilarating, and magically beautiful scenery. When we returned to the outpost, we were met with a wonderful, yummy lunch of spaghetti, Argentinian style.
We all laughed and shared stories of our river adventure while chatting with the adventurous locals who had joined us on the river that day. When we arrived back at the hotel, it was cocktail hour. Bariloche has an excellent reputation for craft beer, and the ones I tried were delicious. We headed back to our rooms for showers and a bit of rest. We were treated to a wine tasting that showcased some of Patagonia's most famous flavors. Our sommelier was Diego's good friend, Alejandro. This was a delightful experience! Alejandro went through all the wine tasting basics, from the correct way to open a bottle and how to hold your glass. We then had a fantastic meal and great conversation and headed happy and complete to bed to rest up for the next day.
We awoke to a rainy, windy morning in Patagonia on day five. I made my way down to the dining area at the lodge and joined up with the others for breakfast. We decided that we would have a leisurely morning and go for a hike in the forest if the weather cooperated. I got in some relaxing reading, and soon enough, the sun popped out. This is how it is in the mountains; you never know what the weather will do. That afternoon we rallied and took on a beautiful hike in the forest to another glacial lagoon, pausing for tea and cake. I already determined I wasn't losing any weight on this trip. That evening, Diego and Belen took us into town for a bit of sightseeing and then for dinner at a local brewery called, Manush. We toured a magnificent cathedral built in the 1940's and protected by "Our Lady of the Nahuel Huapi." The architectural details were unique! To my delight, we visited some local shops, mainly chocolate shops, and then made our way to the city square, where artisans and vendors had their wares on display. We headed toward "Manush" for dinner, where I had a tasty burger with a delicious craft-brewed beer. Once again, we headed to bed with full stomachs and a smile.
14 km in a Kayak
We awoke the following day to perfect conditions for lake kayaking. We had some breakfast and packed our bags for our next destination, at the base of Cerro Tronador, a popular mountaineering destination. Tronador is an 11,380 ft. extinct volcano that hosts eight glaciers and is located along the border between Argentina and Chile. The mountain was named Tronador, Spanish for "Thunderer," because of the sound of huge, falling blocks of glacial ice. The weather was perfect as we said goodbye to Hotel Mascardi and launched out into the lake on our paddling adventure, heading toward Hotel Tronador. Belen was taking our luggage separately. Everything I gazed upon could have been a postcard, making my way up the lake.
The beauty was nearly indescribable. After a few hours of paddling, we stopped for lunch. Diego had somehow managed to get a table and massive ham sandwiches and other lunch fixings in his kayak. After a pleasant lunch, we continued to paddle for a bit. We rounded a corner, and then, there it was, Tronador! The snow-peaked mountain was magnificent, and you could see the vast glacier sliding along the top side with the blue compressed ice. It was breathtaking! We were now in sight of the Hotel Tronador, and Belen had paddled out to meet us on the lake. We landed on shore and proceeded to jump in the icy water to cool off. We had tea and delicious homemade chocolate-covered dulce de leche cakes in faithful Diego and Belen fashion. Hotel Tronador was built in 1929 and managed by four generations of the Vereertbrugghen family. It is a fascinating history, and you can read more here.
Heading to our rooms, we did a quick change and met our guides at a beautiful floral platform surrounded by trees next to the hotel. They taught us about a tea-like drink customary to South Americans called Mate'. Mate' is a stimulating, greenish, tea-like beverage containing caffeine and tannin, popular in many South American countries. It is brewed from the dried leaves of an evergreen shrub. Mate' is deeply rooted in the historical and social culture of Argentina. The evening meal was delicious. I have discovered that Americans eat the evening meal much earlier than many other countries. Usually, it is more about eating than a social event. We were always the first to the dining room around 7:30. Usually, all the other lodge guests rolled in from 8:00 until 9:30. Every meal started with an appetizer, soup, salad, bread, then an entrée followed by dessert with plenty of Malbec and Merlot. I headed toward the room as full as a tick, ready for the next day.
The Red Castle
I awoke to another glorious, sunshiny day in Patagonia. This morning I had one of my favorite jams for breakfast. It was homemade rose hip jam with little homemade biscuits. Gathering up our backpacks, we headed out in a boat to cross Lake Mascardi to the trailhead of Castillo Rojo. This was a bit of a shortcut because we had taken the option to do fewer miles than we originally planned. The great thing about this trip is that we had options and our group schedule was flexible. Arriving at the trailhead, we started our journey up the hill towards the red outcropping called "the red castle" for a view of Tronador and one of its glaciers. The view did not disappoint at the top of Tronador. The glacier was in full view. It was approaching early afternoon, so guess what we did before heading back down to the lodge? We took a tea break at the top, with, of course, the delicious homemade cakes. We headed down the mountain to catch our boat ride back across Lake Mascardi to Tronador Lodge. That afternoon, we decided to take it easy and sit on the dock to see the sun setting over the lake.
Horseback Riding
Then next morning, we caught the boat with Benny, the owner of Tronador. Zooming back across the lake, we made our way to the stables. Benny helped us to choose a horse, and off we went. I am certainly not a horsewoman, but the horses were very well behaved, putting me at ease during the ride. The horses maneuvered through the trees expertly. We rode through the forest, popping out occasionally in the valley with glacial lagoons and wild horses. It was a wonderful experience I will never forget. Revived after eating lunch, we grabbed our backpacks and headed off for the swinging bridge hike. The hike was lovely, and the hanging bridge was an adventure. At dinner, we laughed and reminisced about the day and then headed to bed. We traveled back to Bariloche by shuttle, back to the hotel Pan-American. One last evening here before traveling back to the US. We headed out to buy some final souvenirs. There are lots of lovely little artisan shops and points of interest along the waterfront of Lake Mascardi in Bariloche. Of course, we had to visit the most famous chocolate shop in town called Rapa Nuiand we decided to eat at a quaint little restaurant called Santanas. I had some most delicious pizza and called it a night. Heading back was pretty uneventful. All my flights were on time, and my Covid test was negative. Life was good. As I traveled toward home, I scrolled through my phone, looking at the photos taken during the week. How did it all go by so quickly?
Until my next trip!
Mel