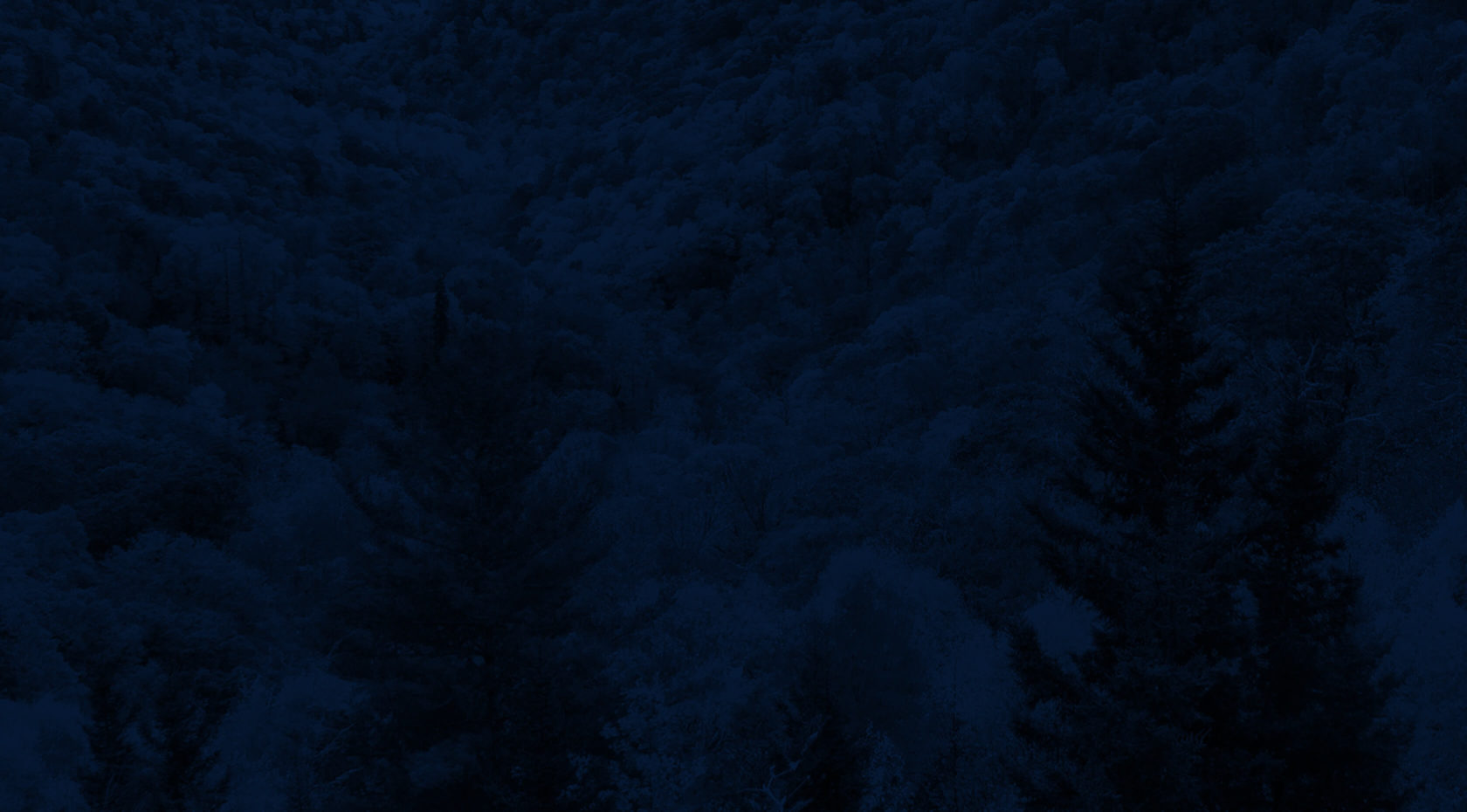 Browse All Trips
Guided
Moderate
Moderate-Challenging
Africa: Zambezi River Explorer-Adventure & Safari
Zambezi River
Explore the Zambezi River Basin and the game parks of Zimbabwe, Zambia and Botswana in one spectacular African adventure.
Overview
Embark on a wild, African tour that will take you on multi-sport adventures and in search of amazing wildlife!
The Zambezi Adventure Tour and Safari will take you to some of the most amazing places in Africa, without all the crowds. Explore the Zambezi River Basin rafting the Class V Zambezi below Victoria Falls, paddle an inflatable kayak along the upper Zambezi, hike and explore Botswana's Chobe National Park, with so many options to experience the junction of Zimbabwe, Botswana, Zambia, and Namibia.
Game viewing is also a highlight of this trip visiting game parks, national parks, and even the less visited, more remote wilderness areas. You can expect to see some of the Big Five; elephants, lions, leopards, rhinoceros, cape buffalo, and more. The elephant herds of Botswana and Zimbabwe are among the largest and most protected of Africa and thrive in the Basin. During the dry season, crowds of animals come to drink and frolic in the banks of the river.
You'll feel immersed in true African style as you kick back at some of the top 4- and 5-star luxury camps and wilderness outpost in the region including award winning Victoria Falls Safari Lodge.
Optional Extension: Extend your African adventure with this 4 day/3 night safari in Hwange National Park! This includes road and air transfers from Victoria Falls, all meals and beverages. When booking, select the add-on option after you book the main adventure!
Extension Details: On day 12, drive 2.5 hours into Main Camp, transfer into an open air safari vehicle and head into the heart of Hwange.  All the camps in Hwange are decadent retreats but most importantly is in the heart of Hwange National Park, one of Africa's most bio-diverse game parks. Lion, leopard, cheetah, elephants, hippos, Cape buffalo and of course thousands of elephants are here to drink from a series of underground springs that the park pumps to the surface.
See and do it all in this spectacular adventure and safari trip!
Example Itinerary
Arrive Victoria Falls and transfer to Imbabala to indulge your senses for two nights at Imbabala Safari Lodge
Visit the famous Chobe National Park in Botswana
Enjoy 2 nights on a canoeing/kayaking safari on the Upper Zambezi River watching hippos, giraffe, elephants and crocs
Indulge in riverside luxury at Old Drift Lodge, the Zambezi's newest 5 star safari camp
Elephant Camp for two nights in luxurious safari tents, walk with a cheetah, meet a parade of rescued elephants
Plunge into the Devil's Pool in Zambia
Explore the Zambezi and Batoka Gorge on a 3-night river expedition
Challenge the mighty Zambezi's huge, exciting but user-friendly rapids
River explorations, game drives and even walking safaris
Optional Extensions to Hwange's finest fly-in safari camps
Experienced professional guides
Accommodations at Elephant Camp, Imbabala, and Victoria Falls
All meals from dinner on Day 1 to breakfast on Day 12
All activities described in the itinerary
Park fees and necessary permits
Day 1 
Arrive at Victoria Falls Airport, Zimbabwe (or Livingston, Zambia). Soon after you land we will transfer to the Imbabala Safari Lodge and rendezvous with our trip leader for a welcome briefing. We'll enjoy a toast after flying halfway around the world to converge on the incredible Victoria Falls and Zambezi River.  While at Imbabala, guests can choose morning, afternoon or night drives or even a sunset river safari to get your fill of the wonderful game viewing that is available here. Your professional guides will show you some of the large and small wildlife of Imbabala's private concession area. The chance to get up close and personal with these amazing species is very exciting and who can ever forget their first elephant or leopard encounter! Overnight Imbabala.
Day 2
Today we will do a day trip into Botswana to visit Chobe National Park by boat and safari vehicle. Chobe is a much busier park then our private concession at Imbabala but does allow us quick immersion into large amounts of game. Hippos, crocs, and elephants will dominate the landscape but zebra, cheetahs and lions are seen regularly. Tonight we will return to the serenity and charm of our private camp. Overnight Imababla
Days 3 and 4 
The African canoe safari is more of an "inflatable kayak" safari rather than what North American's refer to as canoes. Easy to paddle and very stable, our large inflatable kayaks are an ideal vessel to explore the Upper Zambezi and its network of coves and shoots. It all starts with a tour of Victoria Falls, lunch  at the lookout and fun opportunities to try zip lining, gorge swings or a canopy tour before we take a scenic ride in to the river camp. On safari through Victoria Falls National Park,  it's common to see giraffe, elephants and lots of baboons along the way. Upon arrival, we do an orientation and meet the rest of the crew. This portable riverside camp has wall tents, cots with duvets, a large riverside dining area, flush toilets and even a hot shower.
Our days start at dawn for tea or coffee followed by an "English" hot breakfast. After breakfast we start paddling in two person "kayaks" which are stable and easy to maneuver. The rapids are entertaining but the wildlife is the main reason we are here. Overnighting on the banks of the Zambezi you should be ready for anything. Trips in the past have been woken up early by large herds of elephants crossing the river and coming right through camp.
As it will be the dry season, we will hope to see animals as they come down to the river to drink. We generally see elephant, zebra, bushbuck, kudu, Cape buffalo, ubiquitous baboons, impala, giraffe and the occasional bush duiker. The bird life is an ornithologist's dream come true with the various ibises and Trumpeter Horn Bill standing out. Of course, a glimpse of a Lilac Breasted Roller would be welcome as well. The river gets up to a mile wide at times but also channels around sand banks and reed islands. These are the best places to find hippos and crocodiles. The other creatures we might also see are lions, leopards and the rare wild dog, just to mention a few.
At dusk we'll gather around and sit high on the bank overlooking the river. We'll hear the deep, low decibel grumbles and burps of the hippos as they call out to announce their nighttime grazing rituals. A few waking lion might be heard as well. The bush will be alive with sound as night falls and we inch closer to the fire. Chances are better that we'll hear the lionesses in the morning as they return from the dawn hunt.
Days 5 and 6
After a few days in the bush, we will paddle right to Old Drift Lodge. This luxurious and delightful safari lodge, is located in a private concession on the banks of the Zambezi River. The spacious canvas en-suite rooms exhibit and air of elegance that blends in seamlessly with the natural environment. The suites are resplendent with stylish furnishings and fittings, accentuated by an indoor and outdoor shower, private plunge pool and bath with a view.
While staying at Old Drift, we have a plethora of choices; a game drive through Old Drift's private concession, a dip in the Devils Pools in Zambia, a riverboat cruise or a horseback ride or a walking safari. Whatever you choose, returning to Old Drift for a sundowner around the fire pit to discuss upcoming plans for the whitewater adventure, will certainly have an air of opulence and grace!
Days 7, 8 and 9
Time to raft the big river! Today we begin our journey into the gorge below Victoria Falls. First we hike down a steep trail to meet our waiting rafts. After a safety briefing we launch downstream and begin our river journey toward the Indian Ocean. With both paddle and oar boats, our days are spent navigating some the world's biggest and most dynamic rapids. The river gorge starts out deep and steep, twisting and bending to form a series of sinuous goosenecks. The canyon rim looms overhead as we come face to face what some call "Nyami-Nyami", the Zambezi river god, more easily recognized as the heart pounding and enormous rapids (about one per mile). On our first day we will challenge 21 rapids before reaching and expansive riverside camp
The air is hot and dry, the water a mild 70 degrees, and the breeze that sweeps up the canyon is fragrant with the wilds of Africa. Our first night's camp is where we meet our gear as porters carry it into the gorge for us. This camp is complete with tents, dining area and a spacious beach. The gear boat guides will meet us here as we bring everything downriver with us from this point.
Once we are "self supported" we'll raft deeper into the Batoka gorge, running Wake up Call, Open and Closed Season and camping on big sandy beaches. As we travel downstream, the rapids spread out and we enter some big open valleys. We also come upon two waterfalls. The first, upper Moemba we will run and the second is an easy portage as we lower the rafts over a 30-foot vertical cliff into an eddy-pool below. We make camp right below this portage and the following morning walk out of the gorge to waiting vehicles to take us to  Elephant Camp.
Days 10 and 11
Elephant Camp is world-class safari camp offering a peaceful experience in the heart of Africa. The facilities consist of deluxe and spacious safari tents with inside/outside showers, soaker tubs, plunge pools, private bar, flush toilets, and even WiFi. There is a gorgeous central dining area and lounge area with expansive views.
Elephant Camp is located close to Victoria Falls but in a private concession within the park, where they operate an animal rescue centre. Here will will interact with rescued elephants and hike with Sylvester a rehabilitated yet wild cheetah. We have quick access to Victoria Falls proper should you wish to acquire souvenirs but most people never want to leave the spectacular grounds. Our last night will feature an extravagant Farewell Dinner in their traditional boma.
Day 12
Transfers to Victoria Falls or Livingston for flights home – or connections to fly into Hwange National Park for your next outrageous adventure in Africa…
Those on the Safari Safari Extension: you will depart from Victoria Falls for three nights in Hwange National Park
Days 12, 13, 14 and 15 -Optional Extension: Hwange National Park & Somalisa Expedition
After breakfast we will drive 2.5 hours into Main Camp where we will transfer into an open air safari vehicle and head into the heart of Hwange.  All the camps in Hwange are decadent retreats but most importantly is in the heart of Hwange National Park, one of Africa's most bio-diverse game parks. Lion, leopard, cheetah, elephants, hippos, Cape buffalo and of course thousands of elephants are here to drink from a series of underground springs that the park pumps to the surface.
On the extension we will fly back in chartered aircraft to Victoria Falls airport for for outbound flights.
Elephant Camp Zimbabwe
Elephant camp is situated only 10 minutes from Victoria Falls in a private concession within the Victoria Falls National Park. With an emphasis on exclusivity, the luxury tented suites all have private decks and plunge pools.
The suites are all equipped with indoor and outdoor showers, huge baths, private lounges, mini bar and tea/coffee stations, overhead fans plus air conditioning and are all mosquito proofed.
The Elephant Camp overlooks a waterhole that is fed by natural streams in the rainy season that rush down to meet the Masuwe River, and the Zambezi gorges below the Falls. Walks and birding for guests supply boundless photographic opportunities in addition to the variety of activities that are available in Victoria falls.
Imbabala Safari Lodge
Imbabala Zambezi Safari Lodge is an unspoiled wilderness experience, on the banks of the Zambezi, where guests rapidly become friends. Imbabala was originally built in 1987 and first opened in 1988. Despite being completely refurbished over the years, Imbabala is still a small unpretentious safari camp offering a true "African Safari Experience". Imbabala Lodge is tucked away in the bush with a spectacular view over the bushveld and of Mt. Moriah to the west. Imbabala boasts a large variety of game including giraffe, nyala, bushbuck, zebra and several other species which gather in the grassland close to the lodge at sunset.
Victoria Falls Safari Lodge
Set high on a natural plateau, the westward facing Victoria Falls Safari Lodge borders the Zambezi National Park & is just four kilometers from the thundering Victoria Falls, Southern Africa's foremost attraction. Enjoying uninterrupted views of spectacular African sunsets and year round game at its on-site waterhole, accommodation at Victoria Falls Safari Lodge is ideally positioned to offer the most discerning traveler a taste of Africa at its best.
Victoria Falls Safari Lodge was Voted "Best Safari Lodge" in Zimbabwe for 17 consecutive years and listed on Conde Nast Travellers Gold List.
The Zambezi River
The Zambezi is Africa's fourth largest River system, after the Nile, Zaire and Niger Rivers. It runs through six countries on its journey from central Africa to the Indian Ocean. Its unique value is that it is less developed than others in terms of human settlement and many areas along its banks enjoy protected status.
The Zambezi's power has carved the spectacular Victoria Falls and the zigzagging Batoka Gorge. The Zambezi has been harnessed at various points along the way including the massive Kariba Dam between Zambia and Zimbabwe and Cabora Bassa Dam in Mozambique. Plans for another dam at the Batoka Gorge have fortunately been shelved. The river's beauty has attracted tourists from all over the world providing opportunities for a myriad of water sports and game viewing.
Running for a length of 2700km, the river's journey begins as an insignificant little spring in the corner of Northwest Zambia in the Mwinilunga District. It bubbles up between the roots of a tree, very close to the border where Zambia, Angola and Zaire meet. It enters Angola for about 230kms, where it accumulates the bulk of its headwater drainage, and re-enters Zambia again at Cholwezi rapids flowing due south but substantially enlarged by the entry of various tributaries.
It passes through the flat sandy country of the Western Province, then traverses the broad, annually flooding Barotse Plains, where much of the water is lost to evaporation, then over more rocky country where it's tranquil course is interrupted by the Ngonye Falls and Rapids. Pastoralists, farmers and fishermen thinly populate this upper part of the river. Wildlife is sparse it is remarkably free of pollution. This is also the scene of the remarkable Ku-omboka Ceremony where thousands of inhabitants move annually to higher ground as the Zambezi floods into the low lying plains.
As it turns in an easterly direction it forms the border between Zambia and Namibia and eventually joins up with the Chobe River in the Caprivi Swamps, briefly forming a border with Botswana. For the next 500km it serves as the border between Zambia and Zimbabwe thundering over the Victoria Falls and through the narrow, steadily deepening Batoka Gorge, which flattens out at the broad Gwembe Valley. From here it flows into the Kariba Dam for 281km – its width at one point being 40km. From the dam wall the river travels due north, heading east again at Chirundu. Here it is flanked by the Lower Zambezi National Park on the Zambian side and Mana Pools National Park on the Zimbabwean side. This middle zone supports one of Africa's most important wilderness areas. After the Luangwa Confluence, it's a much larger Zambezi that flows into Mozambique and out towards the Indian Ocean, having provided power, food, pleasure and transport for many and a home for untold numbers of wildlife along it's journey.
The Bundu people of Zambia believe the Zambezi River has a spirit called Nyami Nyami. This spirit brings them water to grow crops and fish to eat so they call the river "the river of life". Perhaps the most spectacular spot along the river is in Zimbabwe at Victoria Falls. These falls are two times the size of Niagara Falls at 355 feet high and 5500 feet wide!
The Zambezi River is widely used by wildlife and humans alike. Hippos, crocodiles, baboons, elephants, hyenas and lions are some examples of wildlife you might find along the Zambezi. Humans use the river for transportation, irrigation, tourism and hydropower. The people who live along the river differ from country to country. English is the official language of the area though the different tribes along the banks of the Zambezi speak more than 70 other languages. Currently the countries along the river are at odds as to how to manage the river. In the future these countries must agree to manage "the river of life" so that its people can survive and its spirit can thrive.
Zimbabwe
Zimbabwe is a landlocked country in south-central Africa. It lies between the Zambezi River in the north and the Limpopo River to the south. The country has land borders with Mozambique to the north and east, South Africa to the South, Botswana to the southwest and Zambia to the northwest and north.
Most of Zimbabwe is rolling plateau, with over 75% of it lying between 610m (2000 ft) and 1,525m (5,000 ft) above sea level, and almost all of it over 305m (1,000 ft).
The area of high plateau, know as the High Veld, is some 400 miles long by 50 miles wide, and stretches northeast to southwest at 1,220m (4,000 ft) to 1,676m (5,500ft). This culminates in the northeast in the Udizi and Inyanga mountains, reaching the country's highest point at Mt. Inyangani at 2,596m (8,517 ft). The middle veld is a plateau ranging from 610m (2,000 ft) to 1,220m (4,000 ft) high. Below 610m (2,000ft) are areas making up the Low Veld, wide and sandy plains in the basins of the Zambezi and the Limpopo.
The steep mountain ranges cut Zimbabwe off from the eastern plains that border the Indian Ocean. The High Veld is a central ridge forming the country's watershed, with stream flowing southeast to the Limpopo and Sabi rivers and northwest into the Zambezi. Deep river valleys cut the Middle Veld. Only the larger of the many rivers have an all-year-round flow of water. Most of rivers have falls and rapids.
Zimbabwe is a land locked country, which lies wholly within the tropics. The main physical characteristics of the country are the high watershed areas, mostly between 1200m and 1500m, which roughly divide the country into two halves the southeast and northwest. In general, the altitude falls from the central watershed and escarpments towards the main river valleys, interrupted by secondary plateau, ranges and valleys which may be localized but do have a noteworthy effect on the local climate. Lake Kariba, covering over 5000km along the northwestern border has created significant climatic changes in its vicinity. The low lying main river valleys, Zambezi, Limpopo and Sabi are below 500m and some areas in these valleys may fall below 300m. Rainfall generally increases from south to north, since winds of a northerly origin are much moister than winds of a southerly origin. However, the gradient may be distorted by elevation.
Dates
Upcoming Dates
| Dates | Location | |
| --- | --- | --- |
| Oct 20-31, 2023 | Zambezi River | |
| Nov 1-12, 2023 | Zambezi River | |
Location
Address
Zambezi River Cruise, Victoria Falls, Zimbabwe
Our International Adventure Trips are run by an affiliate company and arranged through
Nantahala Outdoor Center, Inc.