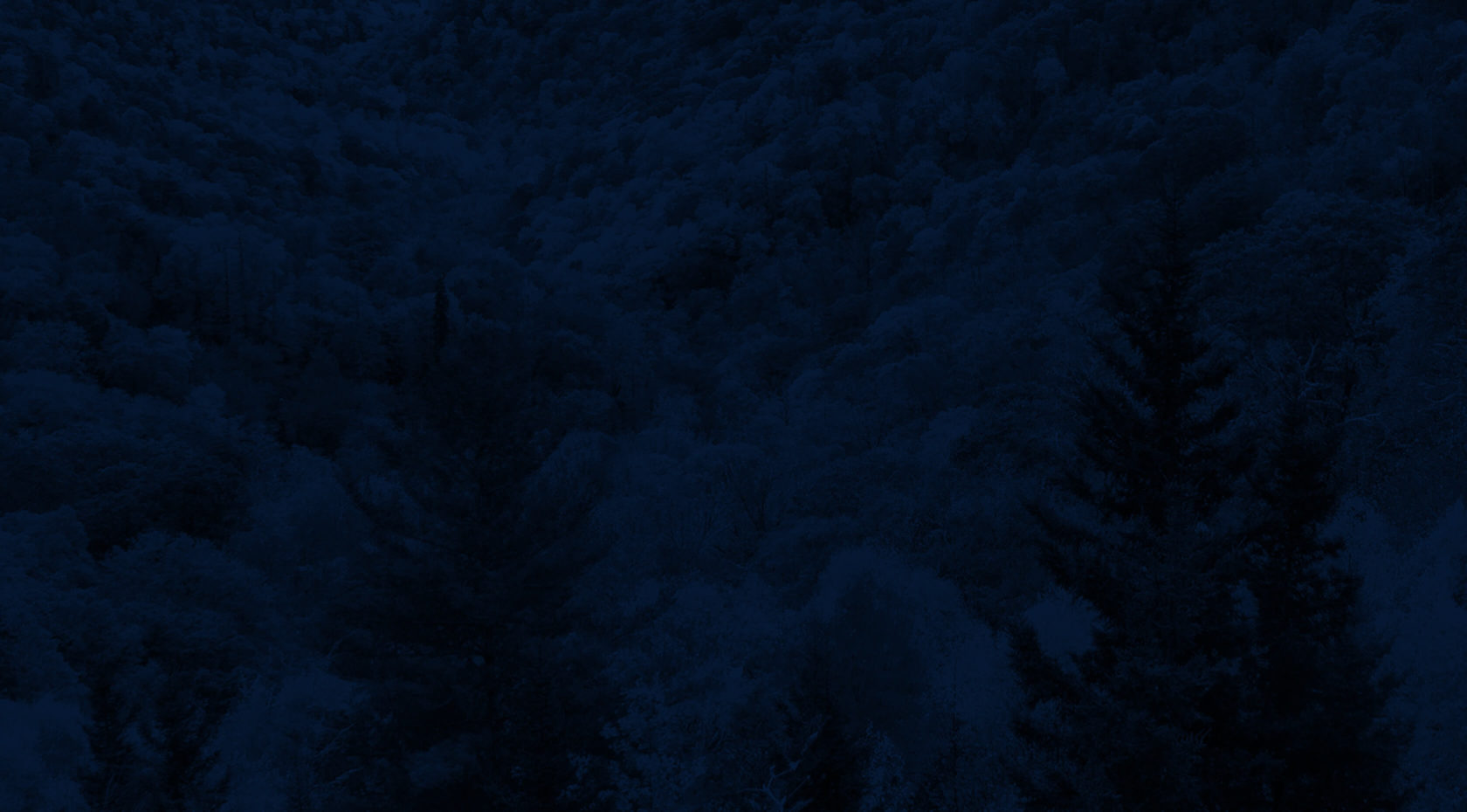 Browse All Trips
Guided
Easy
Easy-Moderate
British Columbia: Bear Viewing at Chilko Lake
British Columbia
This Popular Adventure Sells Out Fast!
Pair the cozy comforts of the Bear Camp lodge with access to the multitude of bear viewing opportunities along Chilko Lake.
Overview
This unique experience combines wildlife viewing action with tranquil, untouched scenery in British Columbia.
Limited to only 16 guests at a time, this intimate experience takes place at Bear Camp in British Columbia. A suspended tented, waterfront camp that combines spacious, but cozy accommodations and immerses you into the remote wilderness over the Chilko Lake and River, right above the action!  80-100 Grizzly Bears migrate to this destination joining the other 25 resident bears each Autumn to enjoy the hunt for salmon in the pristine waters below your lodging. The stilted camp serves as a viewing platform giving you a front row seat to majestic scenery and wildlife, with the bears feeding on the abounding spawning salmon.
Bear camp takes the comforts of luxury lodging, chef-prepared, gourmet meals nestled in a spectacular remote setting that will leave you in awe. Enjoy nature walks, river trips, and lake excursions where you'll glide harmoniously beside wildlife in an unimaginable landscape.
This trip is great for individuals, couples, small groups, and families and has something for everyone to enjoy!
Optional Add-On: Elevate your trip with a heli-hiking add-on! This can be added on by request (but worth every penny) and visits a number of valleys and nearby glaciers. Select this option once you have booked your regular Bear Camp trip!
Example Itinerary
Take a scenic flight over the Coast Mountains to Williams Lake or fly direct to spectacular Chilko Lake (three flight options are available or drive in yourself)
Check into the waterfront Bear-Camp and get settled in our deluxe safari tents
Be amazed by the abundance of grizzlies, black bears and eagles feasting on spawning salmon
Watch grizzlies feed on salmon below your deck and while on daily excursions
Explore the Coast Mountains, Chilko and Tatlayoko lakes by canoe, kayak, boat, horse and foot
Paddle and fish the breath-taking azure waters of Chilko River
Horseback ride in spectacular mountains
Hike or bike on paths enveloped by awe-inspiring mountains
Enjoy home-cooked meals and evening "feasts" paired with eclectic wines and craft beer
Unwind with a book, or do nothing but drink in the spectacular scenery
Experienced professional guides
Accommodations at Bear Camp
All meals from dinner on Day 1 to breakfast on Day 4
All activities described in the itinerary
Park fees and necessary permits
We pride ourselves in running a relaxed and flexible schedule. Every trip is different depending upon the group, trip length and time of year.  The following is a sample of what you might expect.
Day One – Fly to Bear Camp
We meet in Vancouver for your flight. For those arriving at Vancouver International Airport on Day One – it is essential to arrive a minimum of two hours before our meeting time. You need to allow enough time for possible flight delays, time to clear customs, and time to transfer from the Vancouver International Airport terminal to the South Terminal.
Please make sure your gear is packed in soft luggage (NO SUITCASES PLEASE) as this will allow for easy storage. As soon as everyone's gear is stowed, we will board our plane for the incredible flight over the mountains and glaciers. Upon arrival, your guides will give you an orientation to the events ahead and we'll enjoy the first of many delicious meals in our wilderness setting.
Though we are here to encounter nature, the camp environs are also captivating. Your safari tents are built up on large viewing platforms and have either one king or two double beds complete with comfy duvets, indoor/outdoor lounging areas and a view that cannot be beat. The main tent and renovated 1954 Trappers Lodge are the focal points for meals, cocktails and relaxing. Fine fare is a ROAM hallmark, and our chef creates elegant meals using local and regional natural foods. Once checked in we will begin one of or many wildlife viewing options culminating with a sunset paddle or boat ride and bear viewing from our raised platforms.
Days Two – Four
Every morning before breakfast we offer coffee/tea delivery to your tent. But during bear season we highly recommend you join us for an early morning paddle, returning to camp for a delicious and hearty breakfast. Watching the bears as the sun rises is otherworldly and something everyone should experience. After breakfast, we have a host of other activities, which can also incorporate bear viewing.
The Chilko River lies within an ecosystem that contains some of the world's best habitat for grizzly bears. They converge in great numbers in the fall (85-100), when millions of salmon return to spawn at the river's mouth, providing a feast of stunning proportions. Black bears, wolves and cougars also abound in the pine and fir forests.
Activities to choose:
Hiking: there are an endless number of great trails accessible right from Bear Camp. Green Lake offers pretty mellow terrain for stretching one's legs, while Mt Tullin is a challenging hike with 360 degree views. Add-on Option: Heli hiking can be added to your trip and is arranged at additional expense (but worth every penny) and visits a number of valleys and nearby glaciers.
Kayaking:  Chilko Lake is one of the world's premiere alpine lake destinations where you can explore by boat in total tranquility. Surrounded by massive glacier-capped peaks and a road-less wilderness, you will spend the days paddling the lake and picnicking on sandy beaches. Days are long but the alpen  glow sunsets are worth the wait! During bear viewing season, most of the bruins congregate right at our doorstep so we do not have to paddle far to watch bears feeding on Mother Nature's bounty. We also have a quiver of very stable paddle boards (SUP's) and paddling above the salmon is truly surreal.
Horseback: friendly horses and astute wranglers can tailor rides for all abilities on mountain trails, through fields of wildflowers, or riverside to beautiful waterfalls.  You'll soon know what we mean by "happy trails".  We utilize incredibly fit and well cared for mountain horses that will get you to places unimaginable.
Fishing: A veritable bouillabaisse of fish, the Chilko is utopia for anglers of all abilities.  The river is a giant bevy of hot spots, with clear shallows and deep pools.  Draining the main lake, the waters never cloud and fishing is superb throughout the season. The river is "fly fish only, catch and release" and we have jon and drift boats and all the necessary gear to wade and fish this pristine waterway. We can teach beginners to fly fish or you can take a spin rod on the lake, the choice is yours.
Mountain Biking: flowing double track, winding dirt roads, coasting along the rivers edge or gliding through pine-scented forests, we've got it all. Our fleet of Kona mountain bikes comes with vehicle support and a knowledgeable guide. What more could you want? Eliminate the hills? We can do that too!
River Float or Paddle: floating right from Bear Camp, we can travel a half-day (10 miles) or an entire day (21 miles with a picnic lunch) by inflatable kayak (aka "ducky") and navigate some fun and scenic water that is still appropriate for little ones.
Drift Boat: for the ultimate in scenic rides – and ideal for photographers – try a drift on this breathtaking stretch.  In a drift boat you get a fun ride but soak up the scenery instead of waves.  Our drift boat is also ideal for fly fishing outings and during salmon season, the dories provide an unobtrusive way to float among the bears.
Bushcraft: there are many options for paddling, fishing, hiking or biking but one of the big highlights of this trip is the option for "bushcraft". This involves a hike or drive up to Scotty Meadow to meet, 77 year old survivalist expert, Mike Yates, a.k.a. "Grizz".  Mike ran a survival school for decades and was better known as the Marlboro Man for the cigarette manufacturer's advertising series in Europe and abroad. Participants will see how to live off-the-grid, learn about plants and wildflowers as well as learn about constructing traditional log homes. By the day's end you will be ready to face even the worst zombie apocalypse…or at least light a fire and build shelter!
Day Five
After another morning paddle and amazing breakfast, we will leave Bear Camp and get ready for flights home. You should arrive mid-afternoon but we always recommend overnighting in Vancouver at the end of the trip in case of weather issues with smaller aircraft. ROAM would be pleased to make Vancouver accommodation arrangements on your behalf as we often get preferred rates.
Bear Camp is a safari-style tent camp with 'a Canadian twist'
Sheltered by the Pacific Coast Mountain Ranges, deep in the unspoiled raw wilderness of British Columbia, and protected by the vast terrain of the Tsilhqot'in (Chilcotin) First Nation People, lies Bear Camp. Forged out of Douglas Fir timbers and perched at the juncture of Chilko Lake and the Chilko River, it was originally built 1954 as a hunting & fishing camp, but has since been re-created into a funky, world-class adventure and wildlife-viewing destination. The main log structure is the focal point for meals, cocktails and most socializing. The surrounding tent cabins are a mixture of king or two bed rooms carefully positioned for privacy and view. There are river rock showers, flush toilets and plenty of staff to keep you dearly spoiled while keeping the adventures flowing!
The Terrain
Our trip begins at the north end of Ts'yl-os Provincial Park. Established in 1994, Ts'yl-os (pronounced sigh loss) is 233,240 hectares in the Chilcotin Ranges of the Coast Mountains. Although Chilko Lake is the centre piece of the park, it is just one of many incredible natural features. Though there is much to explore in the region, it is rugged and unserviced leaving its visitors up to their own devices. This is where we fit in.
The Chilcotin River flows near Nazko Lakes Provincial Park and Stump Lake Provincial Park. Both were recently expanded to protect wildlife habitat and BC's only colony of nesting white pelicans, respectively. Upstream from the confluence of the Chilcotin and Big Creek, lies the new 660 hectares of rolling grassy plateau protected in Big Creek Provincial Park.
Cultural Notes
To aboriginal people of the Nemaiah Valley, Ts'yl-os is much more than a provincial park. Ts'yl-os was a man, or at least he used to be long ago, and like any man he had his moods. Given his towering height of 3,061 meters (Mount Tatlow on a map), it is wise to respect him and especially not to point at him. His presence can be so dominating that when occasional bad weather hits the valley, the 250 native residents wonder if it is a message from their spiritual protector.
For the isolated Nemaiah First Nation, their agreement on the park represents an important, but tentative first step toward reconciliation with the outside world. It is this world that led to the so-called Chilcotin Indian War of 1864 and the subsequent deaths of many. Today, that historic uprising against the white intrusion on Chilcotin Lands continues to colour the native psyche and the park's future.
The silty confluence of the Chilcotin and Fraser was also a major territorial boundary. The Ts'ilhqot'in people of the Athapaskan language group held a territory on the northwest side of the confluence where the Junction Sheep Range is located. Small bands of natives traveled the Chilcotin watershed, hunting and gathering food. During salmon runs, these bands would come together at the mouth of the Chilcotin.
Dates
Upcoming Dates
| Dates | Location | |
| --- | --- | --- |
| Sep 3-7, 2024 | British Columbia | |
| Sep 7-11, 2024 | British Columbia | |
| Sep 11-15, 2024 | British Columbia | |
| Sep 15-19, 2024 | British Columbia | |
| Sep 19-23, 2024 | British Columbia | |
| Sep 23-27, 2024 | British Columbia | |
| Sep 27-Oct 1, 2024 | British Columbia | |
| Oct 1-5, 2024 | British Columbia | |
Our International Adventure Trips are run by an affiliate company and arranged through
Nantahala Outdoor Center, Inc.