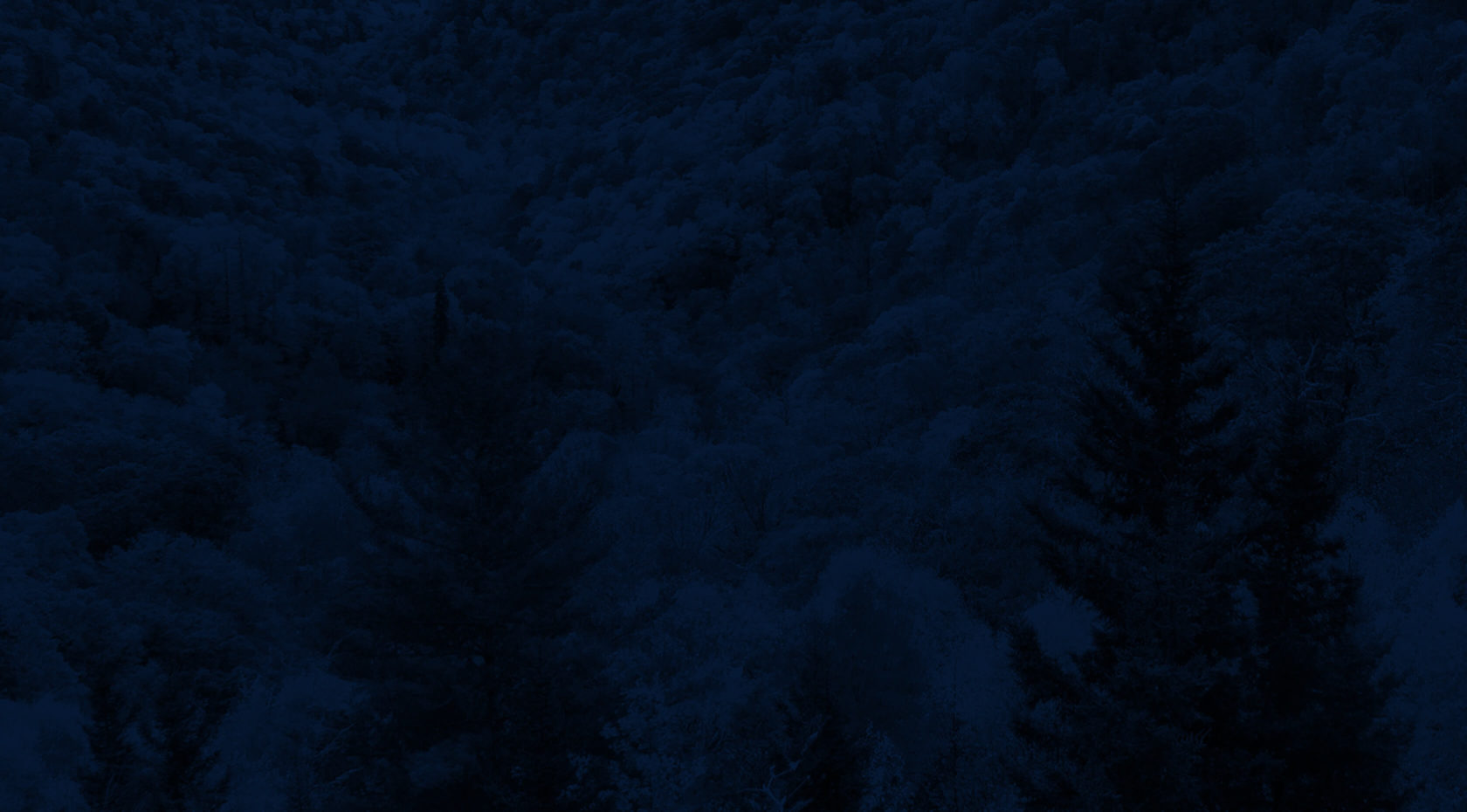 Browse All Trips
Guided
Challenging
Moderate
Moderate-Challenging
Chile: Patagonia Lakes Multi-Sport
Chile
All-inclusive Trip with Multiple Adventures!
Explore the majestic Patagonia with whitewater and lake paddling, horseback riding, mountain biking, trekking to volcanoes, climbing, yoga, zip lining and more!
Overview
Experience the raw beauty and enchantment of Chile.
Your options for exciting adventure and comfort are endless on the Patagonia Lakes District Multi-sport trip with NOC. Traversing from one jaw dropping lake vista to the next along the chain of lakes from Puerto Varas to Pucón, guests will enjoy tailoring each day's adventure from a multitude of options. Spend time on the pristine waters, exploring the lava flows, or among the almost untouched jungles and preserves.
Each evening, settle into the most unique and captivating accommodations where you'll admire the mountain views, wine glass in hand, and plan your next day's pursuit over delicious local cuisine.
Explore the diversity that Patagonia has to offer; hiking to rainforests, waterfalls, glaciers, and volcanoes, paddling the crystal-clear rivers by raft or kayak; or sea kayaking and paddleboarding its glittering lakes. Admire the stunning landscapes by air and by land with tandem paragliding, rock climbing, via ferrata or mountaineering excursions, horseback riding, canyoning, zip lines, mountain biking, even birding. Immerse yourself in the local culture with eclectic dining experiences, wine tastings, and more, or choose relaxation with daily massage and spa services.
The spirit of your adventure is in your hands.
Example Itinerary
1 night of deluxe accommodations at Hotel AWA (double occupancy)
Sightseeing and transfer to Parque Futangue,
2 nights deluxe accommodations at Futangue Hotel & Spa
Activity options for guides hiking, fishing or kayaking in the national park
2 nights deluxe accommodations at Huilo Huilo Bio Reserve, Nawelpi Lodge
River rafting the turquoise Fuy River, guided hikes, waterfalls & nocturnal explorations
2 nights deluxe suites at Vira Vira, gourmet "farm to table" meals
Choices of rafting, inflatable kayaking, canyoning, paragliding, via ferrata, mountaineering, rock climbing or horseback riding
Wine tasting, traditional asado, cultural experiences
Experienced professional guides
Accommodations
All meals during stay
All activities described in the itinerary
Park fees and necessary permits
We pride ourselves in running a relaxed and flexible schedule. Every trip is different depending upon the group, trip length and time of year.  The following is a sample of what you might expect.
Day One
Guests should arrive to Puerto Montt today. Upon arrival, a guide will meet you at the airport and transfer you to Hotel AWA. A magnificent structure on the shores of Lago Llanguihue, there are so many wonderful excursions available that you may wish to arrive a day or two early. They offer fly fishing, sea kayaking, heli-adventures or one can indulge at their award-winning spa. Tonight, we'll meet for welcome drinks and dinner.
Days Two & Three
After a lakeside view at breakfast, we'll load up for a 2-hour transfer to Futangue Hotel & Spa in the heart of Futangue National Park. A privately-owned 13,500-hectare park, we'll have the benefit of being here two glorious nights, so guests can choose from a variety of activities. Some may want to trek through a virgin forest, explore the Cordon del Caulle lava fields by bicycle, or whitewater raft the Petrohue River through a canyon carved by recent volcanic eruptions. Others may opt to kayak and contemplate the beautiful views of Pichi Lagoon, which is situated in an enclave and amphitheatre of mountains and waterfalls, or maybe learn the art of fly fishing in the outlet of Lago Ranco. Whatever you choose, each night we will enjoy the mountain views during sumptuous dinners in their acclaimed restaurant, Meson del Caulle.
Days Four & Five
After breakfast we will take a short and scenic ride to the Huilo Huilo Bio Reserve. Traveling through the Lakes District of Patagonia, we'll be treated to spectacular vistas along the way. Upon arrival, we'll have delicious lunch, get an orientation to the 1000-acre reserve and choose from a bevy of activities ranging from hiking to waterfalls, gondola-serviced downhill mountain biking, a pump track, river rafting the azure blue Fuy River or soaking in hot pools and relaxing in the sauna. We'll be here for two nights, so we highly recommend a guided nocturnal hike by headlamp to soak up the night sounds of the forest and waterfalls.
Days Six & Seven
Upon arrival at Vira Vira, located just outside of Pucon, you'll immediately pick up the tranquil vibe. The expansive lodge is situated on an organic farm on the banks of the Liucura River. Pucon is South America's adventure haven offering canyoning, paragliding, rafting and kayaking on several rivers, horseback riding and a variety of rock, via ferrata and mountaineering climbing options. For the next two days you can immerse yourself in unlimited adventure or sit back and relax in these pristine surroundings. We'll be in good hands when it comes to eating, as Vira Vira practices "farm to table" dining, manufactures their own cheeses and we'll also visit our favourite restaurant for wine tasting and a sensational feast as our finale to an outrageous week of adventure, culture and decadence.
Day Eight
After breakfast, we'll swing through Pucon for some souvenir shopping en route to the Temuco Airport and flights back home. For those wanting to arrive to Santiago early or stay longer, we have an Argentine extension at Estancia Peuma Hue, 5 hours away in Bariloche on the Argentine side of Patagonia.
A Note about Your Day to Day Activity Options:
Our multi-sports are designed to allow you to craft your own unique Chilean experience. Each evening at dinner we go over the adventure options for the following day. Some activities will be half-day affairs, while others require the full-day in the field or an occasional early start. One thing for certain, we have organized the absolute best things to do in this adventure paradise and food and drink will always play a major roll!
Hotel AWA, Puerto Varas, Chile

A real game-changer in the Lakes District, this breathtaking hotel is perched on the shores of Lago Llanguihue and surrounded by national parks and volcanoes. Less than one hour from the Puerto Montt airport, AWA is the undisputed starting point to explore Patagonia. Those arriving early may wish to challenge the Petrohue River by raft or kayak, fly fish a nearby river, indulge in their spa or take a scenic helicopter ride to see Cochamo, Chile's uncrowded equivalent of Yosemite.
Futangue Hotel & Spa
Hidden away in Patagonia, the hotel is nestled in the middle of a 13,500-hectare privately-owned, national park of the same name. The hotel stands out for its native wood interiors and incredible views. Surrounded by mountains and waterfalls, this magnificent facility is the ideal starting point to explore the Andean wilderness and park and offers complete spa services to help travelers unwind after a day of adventure.
Nawelpi Lodge, Huilo Huilo biological reserve
Characterized by its comforts, décor and good taste, the lodge is often referred to as "rustic luxury". With a large area and in the middle of nature, the lodge feels like you are part of the forest in the Huilo Huilo biological reserve.
Vira Vira
Situated on an organic farm on the banks of Liucura River, the hotel is surrounded by dramatic landscapes of breathtaking glacial lakes mirroring the snowy peaks of nearby volcanoes, rainforests and national parks. This magnificent wooden lodge is themed in beauty. Enormous windows frame exquisite outlooks, while vibrant tapestries, hand woven textiles and other traditional artifacts colour the beautiful interiors.
The Lakes District of Chile
Before heading straight off for a high-octane adventure week, you may want to stroll through Puerto Varas to appreciate its gingerbread style architecture (a result of its German heritage) and amble its lakeside promenade with views of the Osorno and Calbuco volcanoes.
Futangue
Futangue Park is known for being one of the best-preserved examples of the Valdivian Forest, home to species such as Lenga, Nirre and Canelo Andino trees, which is why it is one of the world's most important centres of biodiversity. The park is located around Lago Ranco, in southern Chile, in a region of many lakes and mountains. This valley, until a few years ago, was impenetrable but has been developed and offers 60 miles of trails. One of the largest parks in Chile it has become the dream of nature lovers seeking to explore the wilderness of the Patagonian Andes. It is also an important centre of conservation of typical Chilean fauna.
Huilo Huilo Bio Reserve
This important conservation project, which began in 2000, encompasses 1000 square kilometers of private land that has been developed for low-impact eco-tourism and falls within a much larger UNESCO biosphere reserve. There is a wealth of outdoor adventures, hikes and nature experiences in the zone, which are complimented by spectacularly insane and surreal lodgings. The reserve, owned and managed by Fundacion Huilo-Huilo, is especially known for its endemic species including Darwin's Frog, pudu, monito del monte (little mountain monkey), 111 species of birds, 35 species of ferns and most importantly, the endangered huemel (South Andean deer), which is being bred and reintroduced with great success.
Pucon and the Upper Lakes District
While turquoise, blue and green glacial lakes dominate the landscape, they are also highlighted by other stunning attractions. You can play on towering, perfectly conical, snow-capped volcanoes, visit charming lakesides and hot springs or admire the green umbrella of national parks like Parque Nacional Huerquehue. There's a long list of outdoor adventures in a cinematic region that appeals to all.
Pucón is firmly positioned on the global map as the center for adventure sports. Its setting on beautiful Lago Villarrica under the smouldering eye of the volcano Ruca Pillan, seals its fate as a world-class destination for active travelers. Pucón boasts the best small-town tourism infrastructure in South America. This means hundreds of activities and excursions, mouth-watering steak houses, vegetarian restaurants, and hip microbreweries are available. The bustling downtown can be off-putting to some, so you'll benefit by ROAM's personally-crafted services while based at our tranquil and private retreat on the banks of the Liucura River.
Huerquehue National Park is located in the foothills of the Andes, in the Valdivian temperate rainforest of the La Araucanía region in southern Chile. It lies 145 km southeast of Temuco and 33 km east of Pucón, between the Villarrica National Reserve to the west and the Hualalafquén National Reserve to the east. The park encompasses 125 square kilometers (12,500 Ha) of mountainous terrain east of Caburgua Lake, and has an elevation range of 720 to 2,000 meters above sea  level. Huerquehue is a Mapudungun word (the language of the Mapuche people) that means "the messenger's place". One of the most noteworthy features of the park are its ancient Araucaria forests, the tree commonly known as "monkey puzzle". These are the backdrop for the clear lakes and lagoons that dot the park.
Dates
Upcoming Dates
| Dates | Location | |
| --- | --- | --- |
| Apr 6-13, 2024 | Chile | |
| Apr 13-20, 2024 | Chile | |
Location
Address
Puerto Montt, Chile
Our International Adventure Trips are run by an affiliate company and arranged through
Nantahala Outdoor Center, Inc.