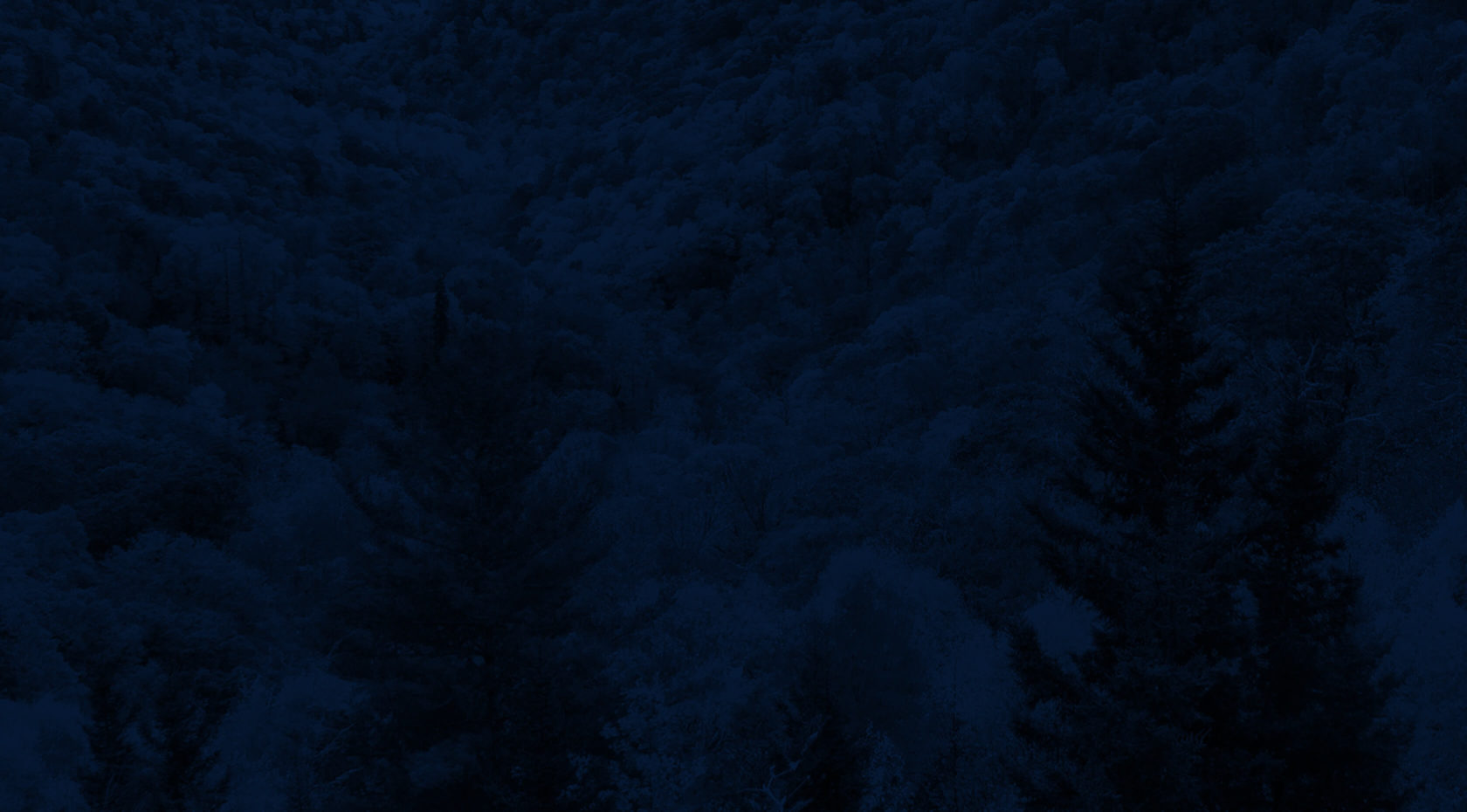 Browse All Trips
Guided
Challenging
Easy
Easy-Moderate
Moderate
Moderate-Challenging
Costa Rica: Surf & Multi-Sport
Costa Rica
All Experience Levels Welcome!
Combine rafting on the Pacuare river, funky, luxurious lodging, surf lessons, and an array of adventure on the Pacific coast.
Overview
Big adventure comes in a small package in the lush and charming nation of Costa Rica.
This popular trip has something for everyone to enjoy with flexible activity options, relaxation, indigenous-style accommodations, and it's just plain funky and fun. If you've come for adventure or for soul-searching relaxation, this is the destination that delivers; from exciting canopy zip lines to sun-filled days in the sand. Enjoy surf lessons, stand up paddle boarding, hiking to volcano peaks and vistas, horseback riding, yoga, and – before you go – a nocturnal swim in the sea. In between adventures, kick back in the best of lodging, spa services, and the freshest cuisine.
Unlike many other trips to this verdant paradise, this package in particular partners with hosts of some of the most unique and quaint lodging and experiences that can be found; like zip lining from your hotel to dine on an elevated platform among the jungle trees. Paddle by raft through protected areas with picturesque canyons, waterfalls, lush landscapes, and a abundance of tropical wildlife.
After 11 days of the best in adventure and luxury, you'll take your last dip in the ocean after a tropical breakfast, and venture on having seen the best Costa Rica has to offer.
Example Itinerary
Raft the world-famous Pacuare River
Go on a canopy tour, hike and trek in natural rainforest
Indulge in amazing spa treatments
Spend  3 nights in a deluxe jungle lodge
Spend 5 nights on the Pacific Coast
Surf and/or SUP
Explore the Nicoya Peninsula by foot, horse and ATV
Yoga and pilates instruction
Hike, beachcomb and snorkel
Explore and swim below gorgeous waterfalls
Salt water fishing and snorkel excursions
Delicious meals – farm to table with local ingredients, hook to plate
Experienced professional guides
Local travel and accommodations
All meals from dinner on Day 1 to breakfast on Day 6
All activities described in the itinerary
Park fees and necessary permits
We pride ourselves in running an enjoyable and personally tailored schedule. Every trip is different depending upon the group, trip length and time of year. The following is a sample of a typical experience.
Day One
Arrive in San Jose; overnight stay.
Day Two
The first leg of this trip marries the thrill of whitewater rafting and other activities with the luxurious amenities, 5-star service and natural splendor of one of the world's top eco-lodges.  You'll be picked up early in San José for the 2½-hour drive to our Pacuare River put-in, passing by the country's first capital of Cartago and verdant farmland, with a stop for a traditional Costa Rican breakfast.  After group safety training on the riverbank, you'll launch a 90-minute whitewater rafting adventure down a section of one of the most scenic rivers in the world, past lush foliage and through impressive class II & III rapids. Lunch is served back at the lodge, with time set aside to settle into in your exquisite suites that immerse you in the tropical rainforest without sacrificing any comfort.  You may opt for a guided afternoon walk through the forest to a waterfall and swimming hole, or simply lay back and enjoy gorgeous views from your private terrace or the spring-fed pool. After a delicious candlelit dinner and a drink at the lodge's bar, you'll be lulled to sleep by the soothing sound of the river.
Day Three
Your wake-up call is a symphony of birdsong, marking the time to prep for a short hike to an ancient indigenous village. The Cabécar Indians – Costa Rica's largest tribe – have lived in harmony with the rainforest in the mountains near the Pacuare River for many centuries. These native people live in small family groups scattered across the jungle, which has helped them maintain their customs and language in the modern era.  The son of a local shaman will introduce you to his people's ways while you enjoy a homemade breakfast before returning to the lodge. You'll then have the rest of the morning free to enjoy your suite and the opulent grounds. During the afternoon you can choose from two outdoor adventures: the Canopy Adventure Tour, which sends you coasting between treetop platforms for a dramatic, bird's-eye view of the rainforest canopy, or the Tropical Canyoning Tour, which includes an invigorating rappel down a 30-meter (90-foot) rock wall in the lodge's private rainforest reserve. You'll then return your suite with plenty of time to enjoy the colors and sounds of sunset, and another fantastic dinner.
Day Four
This day is devoted to rejuvenation, with a spa treatment followed by a 60-minute hot stone massage. As the spa professionals work their magic, the soothing sound of the nearby river will help you release any tension in your body.  You can luxuriate in the resulting serenity with a relaxing day in your suite, or take one of the optional tours available, such as a rainforest hike or a visit to a nearby agricultural community.  In the evening, you'll have the dinner of a lifetime on a platform high in the branches of a massive Ceiba – a sacred tree to the ancient Mayans. The culinary adventure begins as you glide down a 130-meter cable to the platform, set 60 feet (20 meters) above the ground. You'll enjoy a delectable meal in an unforgettable setting, with candles glittering like fireflies among the branches, the breeze gently rustling the foliage, the trickle of the river below and the aroma of jungle flora.
Day Five
After another hearty breakfast, you'll depart for a fun-filled day of whitewater rafting (approximately 3½ hours over class III-IV rapids) down the Pacuare River's most impressive section. Downriver from the lodge, the Pacuare meanders its way through flourishing canyons and primal rainforest, past sparkling waterfalls, turquoise streams and a dazzling array of birdlife, providing endless natural splendor to admire on the quiet stretches between rapids. A savory picnic lunch will be served on the riverbank along the way, and you'll be able to change into dry clothes at a private facility at the river take-out, before you're driven back to San José.  Overnight in San Jose.
Days Six to Ten
Waking up on the shores of Pacific will set the stage for the next chapter of your adventure.  This pristine and opulent location allows us to pick and choose a plethora of wonderful activities each day, right at your doorstep:
Surfing: Whether it's your first time paddling out or you're experienced riding the waves, the surfing on Costa Rica will delight. You'll quickly discover why the island is a legendary spot for water lovers around the globe. Just minutes from your door are beautiful beach breaks, Playa Hermosa and Playa Santa Teresa. Accompanied by a local surf instructor, you will learn the basics of surfing or brush up on the local tips and spend the afternoon soaking in the aquamarine sea. We offer beginner and intermediate boards that are free of charge for all NOC guests.
SUP: Come learn and enjoy the fastest growing water sport in the world. Stand Up Paddle Boarding, or "SUP" is pure joy, relaxing, and offers an all body workout. It's not difficult to learn, and anyone can give it a try. You will learn all the fundamentals and techniques involved in paddle boarding in a gorgeous tropical setting. The expedition begins at the soccer field in Mal Pais, where you will get a twenty-minute explanation and basic instruction of the sport. Then you will launch off the beach, and paddle south towards the world-renowned Cabo Blanco Reserve. The view of Cabo Blanco and the tip of the peninsula are breathtaking. On the way back, you will paddle toward Mar Azul point. The total paddle time is approximately an hour to an hour and a half.
Horseback Riding:  Where the road ends, just ten minutes from Florblanca, this highly-regarded tour begins in the local fishing village of Manzanillo. Enjoy horseback riding with our local guides where you are an invited guest at a private nine thousand acre working cattle ranch bordering the ocean. You may see birds, monkeys, and other wildlife as you ride along the high pastures overlooking stunning tropical vistas and dramatic ocean expanses. We recommend opting for this tour at sunset, where the Caribbean  meets the sky in unreal displays of cloud and color.
Yoga: Central to the culture and the daily routine of Florblanca since they opened, yoga commands a center-piece of the property at the seaside open-air dojo. Santa Teresa village exemplifies an active lifestyle, and our exceptional yoga classes will stretch your mind, body and soul while highlighting oneness with the natural world.
The instructors are internationally trained and invite you to join them for morning oceanfront practice.  Our trip offers a variety of group yoga classes for all skill levels with a mixture of Ashtanga and Vinyasa Flow. We are also happy to arrange private sessions for groups, couples or individuals. We provide mats, straps, and blocks for everyone.
Fishing: Fishing trips launch from the nearby town of Malpais. Your captain will be an experienced local fisherman and your catch could include any number of game fish including tuna, mahi mahi, snapper, grouper, or roosterfish. Off shore, your captain will point out Isla Cabo Blanco, which is the nesting point of frigate birds. Our talented chef will prepare the catch of the day for your dinner that evening.
ATV's and Waterfall Hikes:
Mal Pais And Montezuma Waterfall Excursion With ATV
For the adventurous, a flight above the jungle canopy is only a short ride away. The canopy tour is set on a sixty-acre farm that is completely untouched by the modern world. You will fly along the border of Cabo Blanco with awe-inspiring views of the Pacific. If you prefer a wild ride on the ground, take a trip on our all terrain vehicles with an NOC guide across plentiful farmland and along the coast to Montezuma, a tranquil beach town located on the southeast corner of the peninsula. In Montezuma you will stop over at a large waterfall, and for those truly seeking thrills you may jump off the side of the rock into the pool under the waterfall. After hiking back down, you can lunch at a local beachfront restaurant and then explore the town. The hike to the waterfall is intermediate. We recommend wearing shoes other than flip-flops that can get wet.
Cabo Blanco Hike With ATV
Jump on our ATV's and ride the dirt road to the tip of the Nicoya Peninsula where you'll find your destination, Cabo Blanco National Preserve. Cabo Blanco was the first protected area in all of Costa Rica. Cabo Blanco has a variety of different trails for all levels of hikers. Set in a flourishing tropical forest, this park is full of more than 150 species of trees. The trails are brimming with exotic plants and flowers, and trails such as Sendero Seuco lead to a secret beach that appears as if from a dream. After your jungle tour, you will visit the villages of Cabuya and Montezuma. On your journey, you will see a Giant Ficus Tree (great photo opportunity), and see a variety of birds and local fauna. This tour is a great way to experience the natural and cultural surroundings of the island.
Hiking and snorkeling:
Tortuga Island And Curu Exploration
This local excursion is the best of the best if you're looking for a full day exploration of the Nicoya Peninsula and all its natural wonders. We pick you up right in front of the hotel and take you to Curu Wildlife Refuge. Once you arrive, you will meet our guide and begin a relaxed hike through the refuge. Along the way, you'll see all manner of birds, monkeys, and other mammals. Next, the guide will ferry you by boat to the dramatic Tortuga Island for snorkeling, swimming, and lounging on the white sand beach. A traditional Costa Rican lunch is served at the island.
Day Eleven
After a locally sourced breakfast and a dip in the ocean, we'll depart for San Jose to begin the journey home.
Location
Address
San José Province, San José, Costa Rica
Our International Adventure Trips are run by an affiliate company and arranged through
Nantahala Outdoor Center, Inc.