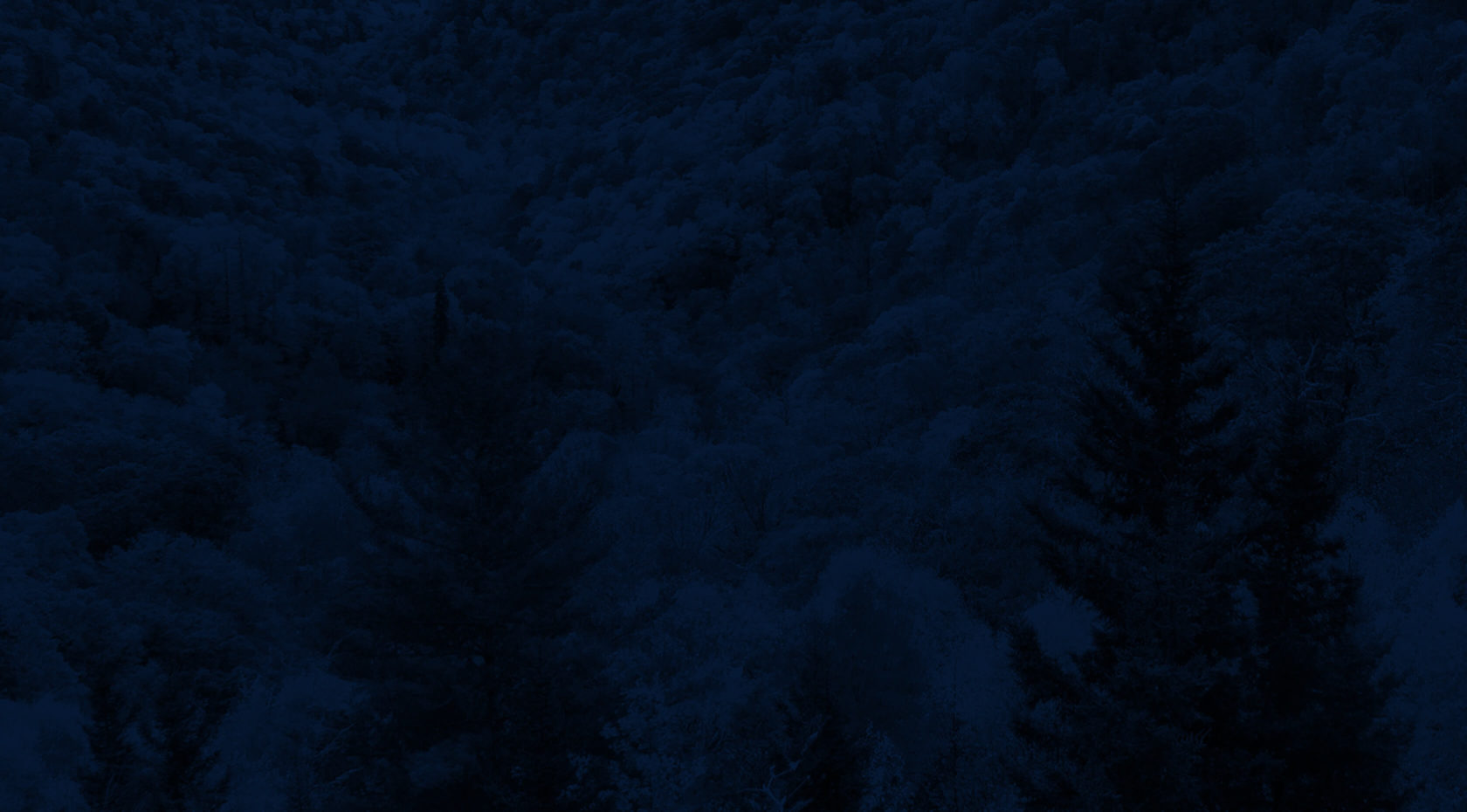 Browse All Trips
Colombia: Andes Multi-Sport Adventure
Colombia
Multi-Activity Adventure in the Andean Region of Colombia!
Experience diverse landscapes and adventures in beautiful Colombia! The Andean region offers spectacular mountain ranges, lakes, and rivers to hike, bike, glide, paddle, climb, and experience beautiful culture and hospitality.
Overview
Discover the allure of Colombia with its diverse geographical landscapes that allow for an impressive portfolio of adventures.
Soar, dive, hike, and paddle in the Andean region which brings the snowcapped peaks of two mountain ranges, lakes at high altitude, fertile mountain plains, and thrilling rivers. From the soaring Andes Mountains to the Colombian jungle, you'll experience breathtaking scenery and the perfect setting for a variety of activities. Visitors can experience:
Tandem paragliding
River rafting Class III-IV (and even optional class V)
Mountain biking
Rappelling
Caving
Hiking
Paddle boarding
Tubing
The trip will begin in Bogotá, the restless cradle of Colombia and third-highest capital city in the entire world. Nestled between two mountain ranges, is the region known as Santander, most well known for the natural beauty and landscapes and for the Chicamocha Canyon. Our small group will also explore Barichara, established in 1701 and known as Colombia's prettiest town. Frozen in time, this area offers cobbled lined roads with stunning colonial houses and an ideal climate for adventuring!
If the memorable adventures weren't enough, you'll kick back in some of the most interesting and luxurious accommodations from coffee plantations to jungle cabins and boutique hotels with poolside lounges and private chefs. The evenings will bring spectacular sunsets amongst the mountains, with outstanding meals and delicious drinks.
Example Itinerary
This trip offers the best of both world's combining high altitude, mountain adventures with jungle activities, while you and your companions enjoy flexibility in your choice of daily guided activities and adventure levels.
Arrive Bogota, Colombia and shuttle to your hotel, check in and meet for welcome dinner and drinks
Tour Bogota, ride the Monserrate gondola for an outstanding view of the city before afternoon flight to Bucaramunga
Shuttle to Mesa de los Santos and check in to your accommodations in an organic coffee plantation
After a delicious breakfast and tasting event, hike into Chicamocha Canyon and on to Tamarindo Eco Lodge
Raft the Class III-IV rapids of Chicamocha River before an adventurous 4×4 drive to Barichara
Enjoy a more mellow day as we tour Barichara and area. Learn about Colombian history; take a painting workshop
Explore the province of Santander by mountain bike before attending a Colombian cooking class
Rappel down a 180-meter waterfall to swim in calm pools then raft the Class III+ Fonce River
Travel to Panachi National Park to tandem paraglide with certified instructors
Fly through one of the largest canyons in South America before enjoying a scenic gondola ride back to Mesa de los Santos
Return flight to Bogota for a farewell dinner and a final night's sleep in this hospitable and adventurous nation
After breakfast shuttle to the airport for flights home or your next adventure
Accommodation for 8 nights (see accommodations below)
Professional guides and equipment
All your meals as outlined in the itinerary
Daily Happy hour and two drinks with dinner
Private hikes, mountain biking, SUP, raft or inflatable kayaking
4×4 tour, paragliding and rappelling
Cooking and painting classes, bilingual guides (Spanish/English)
Entrance fee to all Parks
All internal air and land transfers
We pride ourselves in running a relaxed and flexible schedule. Every trip is different depending upon the group, trip length and time of year.  The following is a sample of what you might expect.
Typical Daily Itinerary:
Day One: Arrive in Bogota the capital of Colombia
Today is your arrival day into Colombia. Once you've passed through customs, you can take a short complimentary shuttle to nearby Hotel Habitel. There will be a room waiting for you under your name. Tonight, we'll meet at 7pm in the lobby for drinks and a welcome dinner. Overnight Hotel Habitel
Day Two: City tour of Bogota, flight to Bucaramunga
Enjoy a big breakfast for a busy day ahead. Today, we will visit the Gold Museum, ride the Monserrate gondola for an incredible view of the city, then grab a tasty lunch in the famous Candelaria region. In the afternoon, we will zip back to the airport for a domestic flight to Bucaramunga, where our adventures truly begin as we travel to Mesa de los Santos and check into Hacienda el Roble, an organic coffee plantation, where we will dine and spend the night. Overnight Hacienda el Roble
Day Three: Coffee tour, hike and jungle arrival
This morning we will have a glorious breakfast, a coffee tour and tasting event. After lunch we will depart on a hike while our bags are shuttled to our next destination. The hike into the Chicamocha Canyon follows an ancestral pathway all the way down to our next lodgings, El Tamarindo Eco Lodge. Upon arrival you will be enveloped in an atmosphere of tranquility and nature surrounded by natural pools. Overnight El Tamarindo Eco Lodge
Day Four: Whitewater Rafting the Chicamocha River
Wake up to the sound of birds, Colombian coffee and get ready for the thrill of a lifetime. Today, you will learn about the history of Colombia while exploring some amazing Class III-IV rapids in the Chicamocha Canyon. This canyon is well known for its high cliffs that formed around 30 million years ago. The river is breathtaking and rarely traveled. We'll stop at a beautiful beach for snacks and eventually lunch at the takeout and confluence of the Suarez River. Climbing out of the Chicamocha Canyon in our 4×4's is also part of the adventure as we wind our way up with stops for incredible views. Overnight at a boutique hotel in Barichara
Day Five: Hike and/or artisan experience
Today will be a more mellow hike as you recuperate from your last few days of adventuring. Guests will experience a completely different part of Barichara, as you explore colonial trails taking in the scenic views. Expect to learn a lot about Colombian history as you travel through charming little towns and local farms. Today we'll be treated to views of the Suarez Canyon as we hike down to Guane. Discover your inner artist with the painting workshop using different colors of the earth native to Santander and indulge in the flavors of authentic Colombian food along the way. Overnight Barichara
Day Six: Mountain biking the Colombian countryside, cooking class
Be ready to explore the unique terrain of the province of Santander. Surrounded by beautiful mountains and cliff faces that will get your adrenaline pumping, these trails are sure to take your breath away in the best kind of way. Today's ride would be the equivalent of blue level trails in North America. You'll spend the night immersing yourself in true Colombian culture mingling with the locals in the small towns of this farmland community. The day will end with a culinary adventure as you learn to cook Colombian cuisine. Overnight Hotel Yahri
Day Seven: Whitewater rafting the Rio Fonce, rappelling Cascadas de Juan Curi
The day's excitement starts with a mellow hike and rappelling down a spectacular 180 meter waterfall where you can swim and relax in the natural pools. Later, you will raft the class III+ Fonce River and challenge her rapids by raft, SUP or inflatable kayak. You will truly appreciate the incredibly lush vegetation and rich lands that surround this river valley. Overnight Hotel Yahri
Day Eight: Paragliding, gondolas and scenic splendor
After breakfast we'll make the trip to Panachi National Park to tandem paraglide with certified instructors through one of the largest canyons on the American continent. You'll fly effortlessly like a condor soaking up the vistas and land in a beautiful river valley. From here, we'll take a scenic gondola ride back to Mesa de los Santos and shuttle back to Bucaramanga for flights to Bogota. Tonight, we'll have a farewell dinner and toast to our incredible experiences and the wonderful people of Colombia we've met along the way. Dinner and overnight Hotel Habitel
Day Nine: Departure
After breakfast you can take the shuttle to the airport for flights home or onward to other adventures in Colombia or neighboring Ecuador.
Hotel Habitel
 | Bogota
Designed to combine functionality, leisure and rest, the Habitel Prime Hotel is conveniently located near the El Dorado International Airport in Bogotá. The hotel offers spa services, a sauna, gym, Turkish baths and a business center and its 165 modern and spacious rooms are surrounded by nature and gardens.
Hacienda el Roble | Mesa de los Santos

Hacienda el Robel offers a unique boutique hotel experience in the heart of a working "green" coffee plantation. Centered around a 120-year-old Casa Grande, the six rooms offer intimacy and privacy in a classic Colombian aesthetic. The plantation, and the 320-hectare forest that surrounds it, is home to over 150 species of birds and 10 different species of trees.
El Tamarindo Eco Lodge | Chicamoca River

El Tamarindo Eco Lodge, in the heart of Chicamoca Canyon is an oasis of calm that juxtaposes the fast-flowing Chicamoca River. Its quaint elevated cabins, open patios and tranquil pools offer an experience unlike anything else in Colombia.
Hotel Yahri | Barichara

Yahri is a carefully curated collection of private villas, all of them located in "La Loma" neighborhood, the most exclusive zone of Barichara.
Their local bilingual staff will make sure you feel at home and pampered at all times.
Colombia's equatorial position affords it a diversity of landscapes matched by few countries. The country's varied terrain is fertile ground for outdoor adventurers to dive, climb, raft, hike and soar. Colombia boasts alfresco pleasures in all corners, but San Gil is the undisputed adventure capital. Central northern part of Colombia, in the Andean region between Boyaca and Antioquia is nown as Santander. This region is nestled between two mountain ranges, the western (Cordillera Occidental) and the eastern
(Cordillera Oriental) and is famous for its wide array of adventure activities and beautiful natural landscapes. Arguably the crown jewel, the Chicamocha Canyon is located 54 km by car from the capital of Bucaramanga at an altitude of 1450 meters above sea level. Barichara, which is situated at an altitude of 1288 meters above sea level and offers an idyllic climate for adventuring. Another leg of the trip is to Barichara. Founded in 1701, Barichara has a population of 7000 inhabitants and its often referred to as Colombia's prettiest town.
Dates
Upcoming Dates
| Dates | Location | |
| --- | --- | --- |
| Dec 2-9, 2023 | Colombia | |
Our International Adventure Trips are run by an affiliate company and arranged through
Nantahala Outdoor Center, Inc.