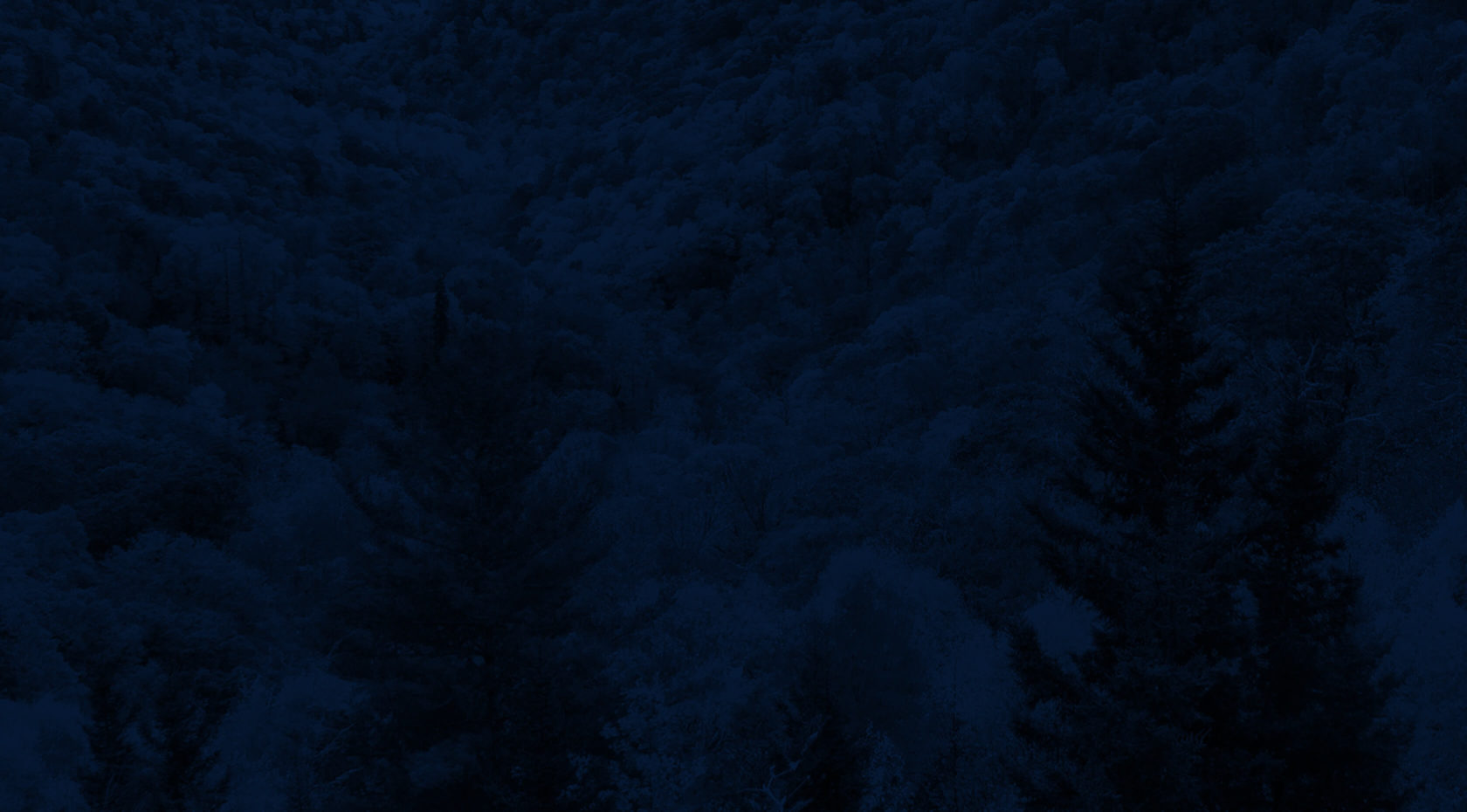 Browse All Trips
Chile: Futaleufú River & Multi-Sport
Chile
Perfect trip for whitewater enthusiasts!
The Futaleufú offers some of the best whitewater in the world! Enjoy world-class paddling, kayaking, hiking, mountain biking, fishing and horseback riding all from a safari-style riverside base camp.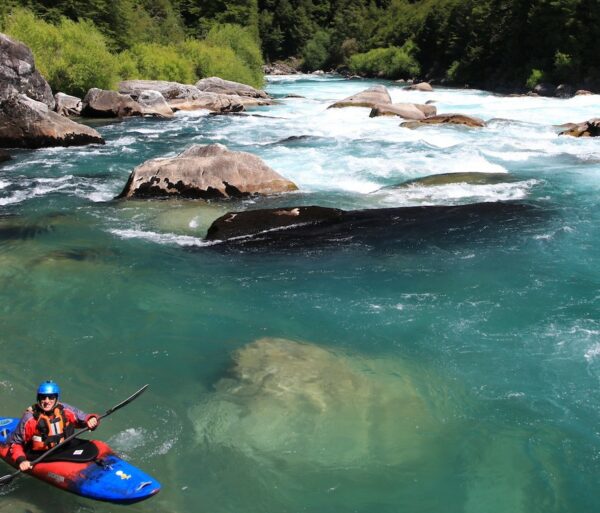 Overview
Experience an action-packed whitewater adventure on Southern Chile's Futaleufú River!
Paddlers rejoice! Join us on an exhilarating trip that offers the best whitewater in the world on the renowned Futaleufú. This trip combines gorgeous water, monumental paddling, and extraordinary riverside lodging for the whitewater enthusiast.
Enjoy it all from a deluxe riverside camp overlooking the turquoise blue waters of the Futaleufú River as it surges beneath Patagonia's snowcapped mountains. The put-in is just steps away from camp and upstream from the non-stop action of the bridge-to bridge section, and just downstream from the world-famous Terminator rapids. Guides are available to lead you down the river on a raft or to coach you on the best kayak lines through the rapids.
As if the scenery and world-class boating isn't enough, guests can partake in a number of other activities like inflatable kayaking the Rio Azul, fly-fishing for Patagonia rainbow trout, hiking pristine valleys, and mountain biking a mix of ox-trails and single track.
Adventure all day and then relax back at Base Camp. This dream trip is rounded out by the offered amenities. With safari-style tents nestled into the cliff overlooking the river, you'll enjoy down comforters and mattresses, and be served a hot cup of coffee or tea delivered to your door each morning while anticipating a day of epic adventures. Relax post adventure with riverside hot tubs, professional massages, daily yoga classes, even a wood-fired sauna. Savor chef-prepared, international cuisine, try a wine tasting at the sunset bar and salsa dance under the Southern Cross, or just chill out around the campfire with a cup of tea.
For non-kayakers, the Futa can also be experienced via raft with access to all the multi-sport activities as well!
About the River
The Futa or "Fu" is well-known as a paddler's paradise. It is crystal clear, large in volume, has massive wave trains and offers a myriad of rapids with the majority of the rapids being Class III+ to IV+, however there are sections of Class I and II as well as several Class V rapids. The latter can be portaged and are always optional. We also offer kayaking on the Azul, which is a creeky Class II, and can be run in inflatable kayaks or whitewater kayaks.
This trip is offered for many levels of kayakers and flexible depending on skill level.
Example Itinerary
Arrive in Santiago, Chile and transfer onto a domestic flight to Puerto Montt. Shuttle to Puerto Varas on Lago Llanquihue for welcome dinner.
Transfer back to Puerto Montt for a short scenic flight to Chaiten. Drive through the temperate rainforest and enjoy a picnic lunch in Pumalin National Park before arriving early afternoon at camp.
Start the day with a yoga class then get ready to paddle the Futaleufú River's famous Bridge to Bridge section. In the afternoon, go mountain biking, hiking, or take a fly-fishing class.
Step-up the paddling on the Class V Mas o Menos and Casa de Piedra rapids. Fish or just drift into lunch on a remote island. Scenic mellow float before driving back to camp for hot tubbing, massage and dinner.
Short drive up the Rio Azul side valley for an exciting Class III descent.
Horseback ride deep into the pristine wilderness of the Rio Azul Valley, hike to a 200ft + waterfall.
Paddle the Class V Inferno Canyon, then the "Wild Mile "- four miles of Class IV fun rapids. There is the option to only run the Wild Mile.
Paddle the Rio Azul and the Futaleufú with optional hiking, mountain biking or fly-fishing available as well. Chilean "asado feast" and wine tasting.
Early morning drive back to Chaiten and 45 min. flight back to Puerto Montt for connecting flights home.
Experienced professional guides
Accommodations
All meals from dinner on Day 1 to breakfast on Day 9
All activities described in the itinerary
All gear, boats, and equipment*
Location fees and necessary permits
Return airfare from Puerto Montt to Chaiten
An extensive fleet of kayaks, skirts, paddles and PFDs are available, but guests are welcome to bring a breakdown paddle, PFD, helmet and skirt. Wetsuits and paddling jackets are provided but we recommend dry suits or dry tops for guests that are kayaking.
We pride ourselves in running a relaxed and flexible schedule. Every trip is different depending upon the group, trip length and time of year.  The following is a sample of what you might expect.
Upon Arrival in Chile: 
Arrive in Santiago, Chile. Collect your luggage, pass through Customs and then re-check in for your domestic flight to Puerto Montt – gateway to Patagonia! Please look for our representative to transfer you 30 minutes to the beautiful town of Puerto Varas, located on the shores of Lago Llanquihue which is Chile's second-largest lake! You may experience stunning views of Volcano Osorno weather permitting.  Enjoy strolling the streets, famous for its wooden homes built by German immigrants. Depending on your arrival time, rafting, fishing, or a tour to Lago Todos los Santos and Saltos de Petrohue can be arranged. (Not included in trip price)
We will meet at 7:00 pm in the hotel lobby bar for introductions and a welcome briefing to be followed by a group welcome dinner at one of our favorite restaurants where you can indulge in a steak off the parilla or try Chile's famous seafood! Overnight in the lovely Cabanas del Lago Hotel right on the lake.
Day Two
After breakfast we will board our private vehicle for a 20 minute drive to the La Paloma Airport, where we will board one of the most scenic flights imaginable. In only 30 minutes we will arrive in Chaiten, a small fishing village and a gateway to Patagonia. Here you will get an immediate sense of wild and scenic Patagonia! Depending on time, we will take a short hike in Pumalin National Park; one of the largest and most diverse conservation efforts in South America. The 715,000-acre Pumalín Park is located in the Palena Province of Chile, and stretches from the heart of the Andes to the fjords of the Pacific Coast. Protecting a pristine Valdivian temperate rainforest, this is one of Doug Tompkins Conservation Initiatives.
Along our 2 hour drive to Futa Camp, we pass beautiful Lago Yelcho, multiple hanging glaciers, jagged glaciated peaks, and temperate rainforests. Upon arrival, your enthusiastic guides will lead you to your sweet new "home away from home" on the river!
After a short hike or a swim, you may want to soak in the riverside hot tub or enjoy a hot shower. Then, we gather in the sunset bar for our first welcome happy hour.  We will introduce the entire crew and go over the week's agenda.  After happy hour, a hearty dinner will be served. It does tend to cool down quite a bit when the sun sets below the peaks so we dress warmly in the evenings.
Day Three
Awaken on the banks of the Fu and enjoy your first morning in camp! We rise with the warmth of the sun and have breakfast around 9 am.  A pre-breakfast yoga class is available on our customized yoga platform with river views! Mornings tend to be crisp and dewy so prepare to dress warmly – a fleece is perfect. Today is a river day. We will launch our boats from base camp after a thorough safety briefing. In a safe 'eddy', a short distance downstream, we'll do a set of practice rescue drills. This allows the crew in each raft to hone their skills and prepare to raft as a team. Kayakers will be accompanied by knowledgeable kayak guides who will lead you down the river.
We use a cataraft combined with ace safety-kayakers as part of our "safety net." Each raft is captained by a highly trained and intuitive river guide, who guides the boat from a stern-mounted oar frame. Guiding with oars does not detract from the paddling experience. The advantage to the oar frame is greater control in pointing the bow straight through bus size holes and 15-foot high "haystack" wave trains. High siding is also an actively used "paddle" command. This style is consistent with any high volume, strong current river where rapids graded IV to V-plus rage on. This is the Futaleufú!
The first section that we paddle, from camp down to Puente Futaleufú (the Futaleufú Bridge), is only 10 km, but offers more rapids per 1000 meters than anywhere else on the river. It is the perfect warm-up run and it is non-stop fun! The rapids of note are "El Cojín", the Cushion, and "Mundaca", a local family name.
At take-out, we meet our vehicles for a 20-minute ride back to camp. Those who would prefer a "lower body" workout to complement their paddling are welcome to run back or ride one of our mountain bikes from take-out to camp. When we get to camp, you can choose to go fly-fishing, try out an inflatable kayak, practice yoga, nap in a hammock, enjoy the sauna, have a massage, go for a hike, or soak in the hot tub. Taking a hot shower, either indoors or under the big sky, feels very luxurious while camping in the remote wilderness of northern Patagonia! Of course, for the hardy, the river provides a cold bath and refreshing swim.
As the sun sinks behind the mountains, enjoy a game of chess or cards at the sunset bar. Every late afternoon is "Happy Hour" with an open bar stocked with beer, wine, soda, and fresh juice. Then, we gather together in the open-air kitchen/dining area, the "Galpon", for a candlelight sit-down dinner featuring fresh locally grown produce and fresh-baked breads. After dinner, enjoy the campfire and the stars before retiring to your cozy tent on your private platform. The sound of the river will lull you to sleep and send you off dreaming of the next day of adventure in Chile.
Day Four
Officially day two of our whitewater extravaganza, our aim is to settle into a river rhythm that will be utilized in order to successfully raft and kayak the next few sections the Fu. After Yoga and  breakfast, we will launch from camp and run the Bridge to Bridge section one more time. When we get to the 2nd bridge, you have the option to hop out and ride the bus around the next two big rapids, or if you are feeling up for it you can continue down river. We pass the Puente Futaleufú (yesterday's take-out), we immediately round the corner to meet a big stomping continuous cascade of waves known as "Mas o Menos", translated, "More or Less". This is a good stepping-stone towards our first true blue Class V technical rapid, "Casa de Piedra" (House of Rock) which is right around the next corner. We will get out of our rafts to scout this massive boulder choked rapid from the banks of the Fu. It is formed like a series of water wheels that channel all of their fury into a final churning pit with a dragon's back highway through it. It's great fun!
After this rapid, we will run the remaining Class III rapids as our hearts resume beating at their normal rates. We will drift into a nice long calm section that offers perfect fishing from the rafts as well as a great place to get into some hard shell kayaks. The next three miles is a time to relax and enjoy our stop on one of Futaleufú's most beautiful beaches. Here we enjoy a hot lunch over the grill, play games, siesta, swim and take in the tranquil afternoon alongside the Futaleufú. Later in the afternoon we continue our float a few miles, and reach our take out spot just above Lago Yelcho. Upon return to camp, we will continue to celebrate the day, enjoy the spa and get ready for another fabulous dinner prepared by our jovial crew and talented chef.
Day Five
Today we become experts at navigating our very own river crafts, known inflatable kayaks, IK's or duckies. We venture up the canyon to the Rio Azul, one of the main tributaries to the Futaleufú and is one of the most scenic canyons in Patagonia. Challenge yourself on the Class II and III rapids and depending on your comfort level, either walk or take-on the Class IV rapid, 'Cheese Grater'.
There is something deeply satisfying paddling your own boat down river, knowing that your destiny is in your own hands. Of course our highly trained guides will be there to coach you, watch over you and provide safety should you need to be rescued. Fishing, mountain biking or relaxing around camp are always options in the late afternoon.
Day Six
After yoga and breakfast we take a short drive to the stables where we will find our trusty steeds saddled up and ready for adventurous riding. After a safety briefing, we ride alongside some local expert equestrians and our own river guides who will gladly join the posse up a glorious, pristine side valley where the Rio Azul flows unhindered from its glacial headwaters. We'll ride about 2 hours to a beautiful beach on the Rio Azul and enjoy an authentic Patagonian Asado picnic lunch. Then you will have the chance to take a 30 minute, round-trip, hike to the 300 ft Cascada waterfall, one of the most beautiful waterfalls you will ever set eyes on. After relaxing and a short siesta, you will have the chance to trot or gallop back to camp. This is a full day and you will be glad to return to camp, enjoy the soothing hot tub, a cold beer or glass of wine as you wait your turn to get a well deserved massage!
Day Seven
We will have an early breakfast in camp then travel 25 kilometers up the road to Rio Espolon to launch our rafts for the Inferno Canyon day!
On the Rio Espolon we have a chance to warm up on this low volume river before it joins and helps form the mighty Futaleufú as it gets squeezed into the narrow Inferno canyon. This upper canyon requires aggressive Class V paddling and is potentially the most intense section of white water on the river. Many other options exist for those who choose not to participate in Inferno Canyon.
Five distinct rapids form a narrow sinuous river passage creating a wet surge and a "full on" adrenaline rush. The fourth rapid was until recently the smallest of the 5, but due to road building debris landing in the river, has now become nearly impassable at most water levels and requires a walk around and "lining" the rafts through it.  As we come out of "Exit", the last rapid, we enter into a long calm. The current remains swift and we cruise many miles downstream arriving at the mandatory portage around the fierce "Zeta" rapid. We have lunch on the rocks as the crew "ghost" boats the rafts through this treacherous rapid.
After lunch, our first obstacle is "Throne Room," a Class V+ rapid for kayaks, a ghost boat rapid for rafts. By walking around this rapid, we get a great bird's eye view of an almost 'river wide' hole that could destroy a raft. Back on board our rafts, we are dealt a Royal Flush; a continuous Class IV corridor of rapids does not let up until we get to our take-out spot at the Rio Azul footbridge. The rafts are left for the night, tethered on shore.
Early evening is spent in camp getting ready for the evening festivities. Blanca and her partner Umberto, locals from a nearby farm, prepare a very special treat for us. They merrily prepare a delicious dinner called "Curanto" that is typical of the south of Chile and the island of Chiloe.  We spend the evening by the bonfire on the beach singing and dancing the night away.
Day Eight
Today, we must be mentally and physically well prepared for the river. We call it the "summit day" as we aim to top our already great paddling days with the best day of white water in the world. After a nutritious breakfast, we head up river to the footbridge where we left the rafts yesterday. As our day on the river begins, the blue glacial run-off from the Rio Azul River merges into the Fu from the right. The views of the snow capped mountain peaks and jagged ridges of the mountain "Las Tres Monjas" (translated, "the three Nuns") are absolutely breathtaking.  A six-kilometer stretch of warm-up rapids leads us to the longest and toughest rapid that we will raft, "The Terminator." We scout and study our line, then we take the plunge and drop in. "Left turn, right turn, dig it in — hard forward!" are a few of the commands that might be heard.  The next three miles are non-stop rapids. After an aerobic workout, we pump through the enormous haystack wave train known as the "Himalayas".  Just when we need it, a calm returns, we float gently into lunch, served at our base camp.
After lunch, we return to the river to complete the last task for the day, tackling as much white water as possible. We raft the whole section of river from camp to below Casa de Piedra. At take-out, cold beers and tea are waiting.  We make a triumphant return to camp to celebrate our days spent exploring Futaleufú valley and river.
For the evening's festivities, we will prepare a typical Chilean Asado — lamb roasted over a bed of coals, ensalada, potatoes and farm fresh bread. We toast the river and give thanks for our safe passage. Under a bright starry sky, we will spend our last night together as a group on the banks of the mighty Fu with the guides and crew.
Day Nine
We start early today as we have to travel back down to the coast to catch the puddle jumper flight from Chaiten back to Puerto Montt for connecting flights either home or to your next destination. You will want to leave a comfortable "window" to make it back in time, so book connecting flights from 14:00 hrs onward. You may also choose to spend another night in Puerto Varas on your own.
We hope that when you board the airplane you will look back upon your time in Patagonia and think of the friends you have made and the beauty of the Futaleufú River and Patagonian wilderness. Ciao amigos! Ciao Ciao Chile!!
Stay on the river in the most exquisite adventure base camp imaginable! Overlooking one of the most beautiful canyons on the Futaleufú River, our base camp proves that camping can be luxurious. Amenities include: our riverside sunset bar where we enjoy Chilean wines, a wood sauna, 5 hot showers, flush toilets, 2 massage studios, a stone riverside hot tub, a handcrafted wood hot tub, a fireside sit down dining area where we enjoy delicious meals made with locally grown produce, and indoor and outdoor yoga decks with spectacular river and mountain views.
Enjoy private, spacious safari-style tents with amazing views of the river. You will fall asleep in a comfy bed with soft linens and fluffy comforters to keep you warm as the river lulls you to sleep and into sweet dreams.
Our camp provides natural areas of private, quiet reflection and beautifully hand built structures such as the open-air library or tranquil yoga pagoda.
We are ideally situated for river access and smooth shuttle logistics – jump in a raft and float down to the famous "bridge to bridge" whitewater section just a mile downstream from camp. We are right in the middle of the most continuous whitewater on the river! This translates into more river time and less driving time.
The deluxe facilities at our Futa Camp include:
Open sunset bar overlooking the river with unlimited drinks, relaxing, dancing and good conversation
A hand-crafted wood sauna
All water is treated and potable
2 private spa/massage rooms and professional masseuse
Free daily yoga classes with mats on a cliffside yoga deck or the new indoor yoga loft with stunning mountain and river views
River rock hot tub with beautiful river, mountain, and sunset views
Hand crafted wood hot tub with river views situated downstream from our main camp to offer a place for private soaking and relaxation.
Hot showers (can even shower outside, under the stars!) and flush toilets
Private tent bungalows with roofs for shade, or rain, complete with roomy, walk-in, safari-style tents with river views, coffee table, shelving, real mattresses, pillows and sheets, down comforters
Morning wake-up with coffee service by your own personal "tent captain"
Cozy robes and towels
Our camp includes areas for private, quiet reflection, such as our peaceful open-air loft library and cozy yoga pagoda, or join your fellow adventurers in one of the group gathering places for games, sit-down dinners, and happy hours.
Your adventure vacation on the Futaleufu River also includes:
Free use of our fleet of mountain bikes, whitewater kayaks and catarafts, and a variety of fishing equipment
Yoga classes every morning and private yoga sessions on request
A full range of multisport adventures…
Fly fishing on the Futaleufu River – either from shore, or from a cataraft in the calm canyon in front of camp. First timers and experts welcome!
Gourmet cuisine including freshly baked bread, fresh vegetables from either our organic garden or an adjacent farm and dinners often start with home made soup
We can cater to many dietary needs: pescatarian, vegetarian, gluten-free, vegan, carnivore
Candlelight dinners in our "Galpon"; a covered, open air log structure hand-built
Inflatable kayaking on the Azul River and Espolon River – the Futaleufu's two largest tributaries
Horseback riding
Unlimited use of hammocks in the open-air library
An evening of Chilean wine tasting, including some wine made by a couple of our guides in Mendoza, Argentina
A sunset "float" downstream to a beautiful beach for a riverside BBQ and campfire
Visits to local farms to soak in the Patagonian culture
Farewell Asado – traditional Chilean feast
Mountain biking or hiking on nearby scenic trails
Stand-up paddle board in the calm waters around camp or rapids up river
And, of course, whitewater rafting one of the most exciting, beautiful rivers in the world!
Chile's long and narrow territory, located on the western side of the southern tip of South America, stretches for 4200 km from north to south between the Andes Mountains and the Pacific Ocean. Chile has an area of 756,096 km on the South American continent and 1,250,000 km in Antarctica. Easter Island, Juan Fernandez Island (of Robinson Crusoe fame), and numerous other islands are also part of the National territory.
The current population is just over 15 million, with more than a third concentrated around the capital Santiago. Chile has a highly varied geography as well as numerous climates. In the far north, between the Andes Mountains and the Pacific coast, lies the Atacama Desert, the most arid desert in the world. This area is characterized by its mineral wealth, fishing, and industry, all of which have given rise to its main cities and ports. Its cities and warm-water beaches, the high valleys and towns of the Andes, and old nitrate offices lend this region its greatest tourist attractions. From the city of La Serena south, the countryside begins to get greener due to the sporadic rains that fall over the small transversal valleys that run from east to west between mountain ranges that reach from the Andes to the Pacific Ocean. The beautiful city of La Serena, with its beaches, resorts and other sites of interest, attracts thousands of tourists every year, and has become an important tourist center.
The central valley is born slightly north of Santiago, Chile's capital, and extends south between the Andes Mountains and the Coastal Mountain Range for approximately 1,000 km to the city of Puerto Montt. Most of the country's population and economic activity is concentrated in this long valley. Tourism is of great importance throughout the central valley, and is centered on its beautiful beaches, lakes and volcanoes, rivers with outstanding fishing, and lovely cities where visitors receive a warm welcome and excellent service. Chile's geography changes markedly to the south of Puerto Montt, where the continent breaks up into countless islands, channels, rivers, and glaciers, all amidst exuberant native vegetation that reaches to the very ocean shore, offering ideal surroundings for adventure tourism or for simply enjoying an intimate contact with nature. This is the area where we find the Futaleufú.
Finally at the southernmost tip of continental Chile, and reaching across all of Tierra del Fuego, lies the Patagonian Pampa. The city of Punta Arenas, with its old mansions and unique attractiveness, is the natural point of departure for places of particular interest and beauty such as Torres del Paine, Fuerte Bulnes, and the Antarctic continent.
The Futaleufú River is what draws most people to this part of Chile. This famous river is one of the most sought after whitewater destinations in the world. From December to March the Futaleufú offers adventurers a one-of-a-kind kayaking and multi-sport experience. Continuous, big hydraulic flows offer all levels of kayakers rapids rated Class III to Class V+. Our riverside camp offers the best location for maximizing river time as well as other activities. We can put-in at camp and run the Bridge-to-Bridge section of continuous, fun whitewater – known as the "Heart of the Futaleufú". The section of the Fu we raft is less than 40 miles long but when combined with the Rio Azul and all of the other incredible adventures, you'll be amazed that we can fit it all into one action-packed week.
Dates
Upcoming Dates
| Dates | Location | |
| --- | --- | --- |
| Feb 26-Mar 5, 2024 | Chile | |
| Mar 16-24, 2024 | Chile | |
Our International Adventure Trips are run by an affiliate company and arranged through
Nantahala Outdoor Center, Inc.