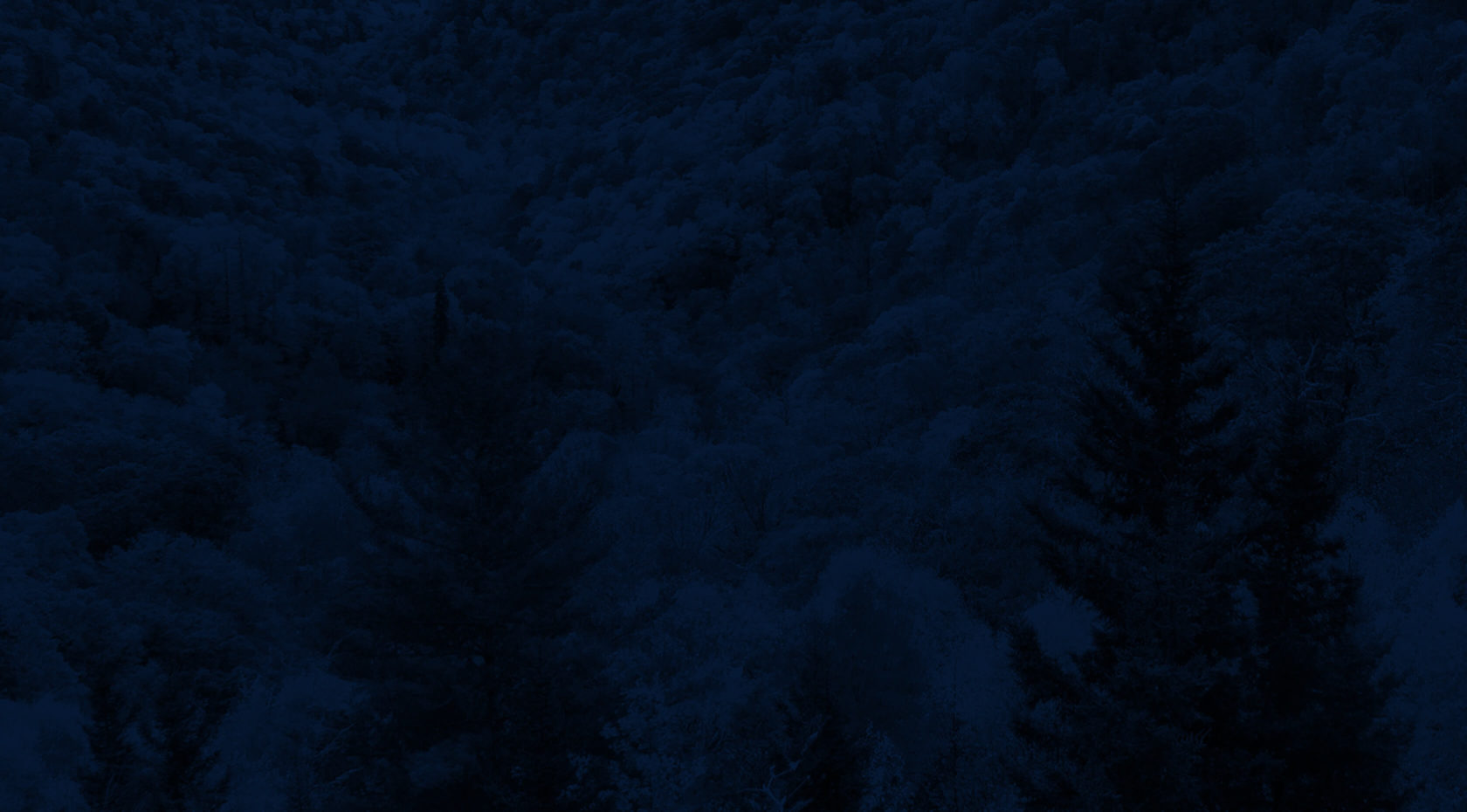 Browse All Trips
Guided
Challenging
Moderate-Challenging
British Columbia: Chilko River Kayak Expedition
British Columbia
Deemed one of the best river trips on the planet by Outside, the Chilko River offers whitewater kayaking at its finest.
Overview
Experience one of the most diverse river trips in North America with this remarkable Canadian kayaking expedition.
The Chilko River Kayak Expedition offers paddlers a wide range of river experiences all in one week. Deemed one of the best river trips on the planet by Outside, the Chilko is unrivaled in its astonishing diversity and seemingly endless routes of Class IV whitewater. Featuring crystal clear waters, you'll paddle the Chilko, Chilcotin, and Fraser Rivers, including the famous Lava Canyon, the longest stretch of commercially navigable whitewater in North America.
The trip starts in Vancouver with a jaw-dropping flight over the Coast Mountains to Chilko Lake, where you'll spend two splendid nights at the cozy, picturesque Bear Camp, before embarking down this storied waterway.
The Chilko is a roaring chorus of waves that thunders through a mostly basalt canyon that will have paddlers grinning from ear to ear. The only Class V rapid is at the entry and is portagable on river left. And, because the trip also includes raft support, paddlers can always jump back into the 18-foot oar boats for a break! Non-kayakers will be thrilled as well, as river rafters flock here from all over the globe to run this incredible waterway.
When the Taseko River joins the Chilko at the end of Lava Canyon, the river doubles in volume and grows again when it meets the Chilcotin River. The nature of the river mellows until we enter more canyons downstream. The rapids grow from Class II to III and then IV as we descend the Chilcotin and the rapids morph to a more Colorado through Grand Canyon style. Big volume, friendly wave trains and giant surf waves will not disappoint even the most experienced paddlers. Hard to encapsulate into words, the Chilko River Kayak Expedition is an epic adventure that every paddling enthusiast should experience.
Kayaking Pre-requisites:  Due to the moderate to challenging adventure level of the river and this trip, it is only recommended for experienced kayakers with a reasonable level of fitness. Guests should have experience and be proficient in navigating long Class IV rapids and have a very reliable combat roll. Non-kayaking guests traveling with kayakers are welcome on this trip to paddle via raft with the expedition group. For more information about experience level or the trip, please email us at international@noc.com and we are happy to assist!
We also offer a rafting option with the Chilko River Raft Expedition. 
Example Itinerary
Meet in Vancouver where we board a flight to Chilko Lake. Flying over Whistler and the Coast Range offers a scenically spectacular start to our adventure
Spend two glorious nights in the luxury safari-style platform tents at Bear Camp on the banks of the Chilko River
Bike, paddle, fish or simply relax in the Chilcotin wilderness; enjoy fabulous chef-prepared meals
Start your river adventure with 20 miles of swift current and mellow rapids watching for bears and eagles
Descend through Lava Canyon and challenge the longest, continuous stretch of whitewater on the continent – heart stopping hydraulics and towering, standing waves cascade for more than 18 miles through deep and narrow lava gorges
Run the "Gap"—a 20-foot wide chute that carries us into the Chilcotin Plateau
Visit an ancient First Nation's fishing spot deep in the 1500-foot canyon
Soak up the scenery or hike at Big Creek
Negotiate S-Bend and Big Creek rapid. Enjoy fun splashy rapids and the accelerating current as we whirl past towering hoodoos and dramatic canyons
Challenge Farewell, The Gates of Mordor and Big John Canyon, a stretch of the Chilcotin featuring countless massive wave trains
Shuttle to the airstrip for the spectacular flight back to Vancouver
Air travel from Vancouver to Chilko Lake and from Williams Lake back to Vancouver
Experienced professional guides
Accommodations at Bear Camp
All camping gear
Meals
All activities described in the itinerary
Boats & equipment*
Park fees and necessary permits
*For the whitewater kayakers, we have a selection of creek and river running boats manufactured by Jackson, Waka and Dagger. Our Werner paddles are straight shafted and our spray decks vary by boat. Wetsuits and paddle jackets are provided but we strongly encourage paddlers to bring a dry top or drysuit, personal PFD and helmet so that you are as comfortable as possible.
All camping gear, (tents, pads, pillows and sleeping bags) are provided for you along with dry bags and small day bags
We pride ourselves in running a relaxed and flexible schedule. Every trip is different depending upon the group, other trips in the area, and sometimes the weather. Our daily distances can fluctuate depending on weather, activities, and National Park notices. The following is a sample of what your trip might be like.
Day One:
Meet in Vancouver for flights.  (Please review our various flight options but in any event make sure your gear is packed in soft luggage as this will allow for easy storage and transfer into the aircraft).  As soon as everyone's gear is stowed, we will board our plane for the incredible flight over the mountains and glaciers.  Once at Bear Camp, on the banks of the Chilko River, we'll settle in to our luxury safari-style platform tents before exploring the stunning surroundings before returning to a gourmet welcoming dinner.
Day Two:
After a delicious and hearty breakfast, you can choose to mountain bike, inflatable kayak on the friendly waters of the upper Chilko River, cast a line for trout, sea kayak, SUP or simply hang out in our scenic riverside camp. Yet another gourmet meal signals the end of an epic day and following some pre-trip instructions, we'll head off for another peaceful night as our minds dance with thoughts of tomorrow's rafting adventure.
Day Three:
Today we'll rise early and pack up your gear into waterproof bags to be stowed on our expedition rafts. You will be assigned your personal wet suit, pfd and helmet and after a thorough safety briefing, we begin our adventure with a 20-mile scenic float from Bear Camp to our first camp at Bear's Den. We will keep an eye out for bald eagles, and the occasional bear along the shore as we fall into the relaxed flow of river travel. Arriving at camp in the afternoon, we'll transfer our gear to our preset tents and then meet in the dining tent for cocktails and dinner.
Day Four:
After a hearty breakfast, we'll break camp, stow our gear and don our wetsuits, pdfs and helmets before pushing off into the river. As the current quickens, so do our heartbeats knowing what's in store. We descend through Lava Canyon and challenge the longest, continuous rapids of the trip. Heart-stopping hydraulics and towering, standing waves cascade for more than 18 miles through deep and narrow lava gorges, making for some non-stop excitement. It is no surprise Lava Canyon has become world-famous among whitewater enthusiasts. We will stop at Bumper Camp, a secluded riverside camp just below where the river doubles in size as the turquoise Taseko River joins the Chilko.  At camp, a delightful evening under the stars and celebration is in order after a fun-filled day of adventure.
Day Five:
This morning the river valley opens as we emerge on the Chilcotin Plateau. Birdlife abounds and our casual float is a welcome reprieve after yesterday's excitement.  Arriving relatively early into camp, there will be time for swimming or reading around the campfire. Try your hand at some fishing or sit and watch the sunset on the metamorphic rocks across the valley.
Day Six:
An early departure will set the stage for an action-packed day.  In the morning, we will enjoy some friendly Class II and III rapids before arriving at our lunch site at an ancient First Nation fishing spot deep in the 1500 ft. canyons. This stop offers outstanding hiking, swimming and for the more adventurous, cliff jumping into the refreshing waters of the Chilcotin. After lunch we can ride the Goose Neck Rapids while golden eagles soar high above us. Tonight, we'll camp at the confluence of Big Creek.
Day Seven:
After a leisurely day yesterday, we will break camp and immediately enter the Big Creek rapids.  Lots of fun splashy rapids and accelerating current keep the pace up as we whirl past towering hoodoos and dramatic canyons. Today's adventures include a wild ride through Farwell Canyon as we eventually enter California bighorn sheep country.  After lunch, we float through a California Big Horn sheep reserve and hopefully we spot a herd or two from the rivers' edge.  In short time we'll enter the Gates of Mordor and challenge Big John Canyon. This stretch of the Chilcotin features countless massive wave trains that roller coaster for miles in a rushing chorus down deep desert canyons only to dissipate into the mighty volume of the Fraser River. In this country, there will be plenty of photo opportunities for the camera buff. The rolling grasslands and the massive canyons provide a dramatic backdrop to the white-water experience.  Tonight we will camp on one of the many massive beaches of the Fraser River.
Day Eight:
After a peaceful float down the mighty Fraser we'll arrive at our take-out point by the historic Gang Ranch. Here we'll board our vehicles for the shuttle to Williams Lake to meet our plane for the spectacular ride back over the Coast Mountains and eventually reach the Pacific.  Weather permitting, we plan to arrive back at the Vancouver airport by 3:00 PM.
Night 1 & 2: Bear Camp is a safari-style tent camp with 'a Canadian twist'
Sheltered by the Pacific Coast Mountain Ranges, deep in the unspoiled raw wilderness of British Columbia, and protected by the vast terrain of the Tsilhqot'in (Chilcotin) First Nation People, lies Bear Camp. Forged out of Douglas Fir timbers and perched at the juncture of Chilko Lake and the Chilko River, it was originally built 1954 as a hunting & fishing camp, but has since been re-created into a funky, world-class adventure and wildlife-viewing destination. The main log structure is the focal point for meals, cocktails and most socializing. The surrounding tent cabins are a mixture of king or two bed rooms carefully positioned for privacy and view. There are river rock showers, flush toilets and plenty of staff to keep you dearly spoiled while keeping the adventures flowing!
Night 3-7: Riverside Camping
The remaining days on the expedition will be spent camping riverside where all lodging and meals will be provided.
The Terrain
Our trip begins at the north end of Ts'yl-os Provincial Park. Established in 1994, Ts'yl-os (pronounced sigh loss) is 233,240 hectares in the Chilcotin Ranges of the Coast Mountains. Although Chilko Lake is the centre piece of the park, it is just one of many incredible natural features. Though there is much to explore in the region, it is rugged and unserviced leaving its visitors up to their own devices. This is where we fit in.
The Chilcotin River flows near Nazko Lakes Provincial Park and Stump Lake Provincial Park. Both were recently expanded to protect wildlife habitat and BC's only colony of nesting white pelicans, respectively. Upstream from the confluence of the Chilcotin and Big Creek, lies the new 660 hectares of rolling grassy plateau protected in Big Creek Provincial Park.
Cultural Notes
To aboriginal people of the Nemaiah Valley, Ts'yl-os is much more than a provincial park. Ts'yl-os was a man, or at least he used to be long ago, and like any man he had his moods. Given his towering height of 3,061 meters (Mount Tatlow on a map), it is wise to respect him and especially not to point at him. His presence can be so dominating that when occasional bad weather hits the valley, the 250 native residents wonder if it is a message from their spiritual protector.
For the isolated Nemaiah First Nation, their agreement on the park represents an important, but tentative first step toward reconciliation with the outside world. It is this world that led to the so-called Chilcotin Indian War of 1864 and the subsequent deaths of many. Today, that historic uprising against the white intrusion on Chilcotin Lands continues to colour the native psyche and the park's future.
The silty confluence of the Chilcotin and Fraser was also a major territorial boundary. The Ts'ilhqot'in people of the Athapaskan language group held a territory on the northwest side of the confluence where the Junction Sheep Range is located. Small bands of natives traveled the Chilcotin watershed, hunting and gathering food. During salmon runs, these bands would come together at the mouth of the Chilcotin.
Location
Address
Chilko Lake, Cariboo J, BC, Canada
Our International Adventure Trips are run by an affiliate company and arranged through
Nantahala Outdoor Center, Inc.
Live Chat