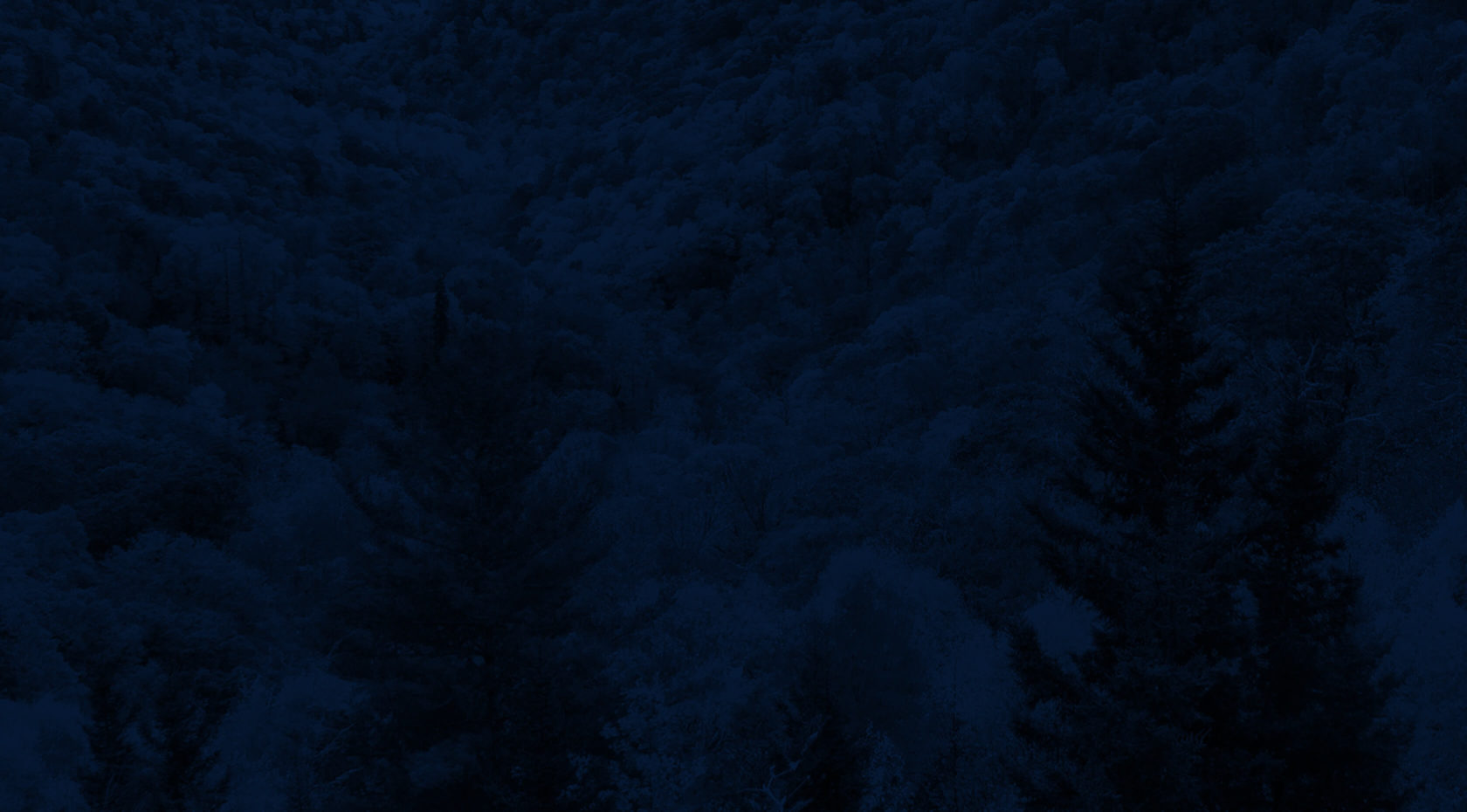 Browse All Trips
Guided
Easy
Easy-Moderate
Moderate
Southern Iceland: Multi-Sport
Iceland
A Top Destination for Adventurers!
Explore the more remote side of Iceland with waterfalls, glaciers, volcanoes, natural hot springs, and glamping in this multi-sport adventure.
Overview
Five-star experiences under five million stars with unique adventures in Iceland.
Traverse the southern Icelandic terrain in dynamic and luxurious fashion during this multi-sport venture with the NOC. In one wild week, you'll hike, bike, kayak, walk on glaciers, snorkel, 4×4 and explore waterfalls, glaciers, volcanoes, caves, and natural hot springs. We'll also take in many of the "classic experiences", like snorkeling the continental rift in Silfra. Rest assured; this experience leaves the mainstream far behind. With access to Super Jeeps and electric mountain bikes, we quickly escape the crowded tourists for remote landscapes for unique exploration and enjoyment.
The best off-roading vehicles gives our guests access to the most incredible and remote spots in the region fording rivers to witness enchanting reserves like Thorsmok, enjoying a hiker's dream with snow capped mountains, valleys filled with flowers, and glaciers bordering the icy rivers. All that off-roading will be sweetly rewarded with uncrowded hot springs and deluxe heated glamping by campfire under the stars in a warm, protected glacial valley.
The next stretch of our sojourn brings us vis-a-vis with the Sólheimajökull Glacier, where you'll be joined by expert guides and use ice axes and crampons to navigate the ice. Take advantage of a unique opportunity to experience kayaking among floating icebergs in the lagoon before reaching the dreamlike lodging at Hotel Anna. Our final travel day will be just as diverse as we'll view several famous waterfalls and hike into a lava tunnel before returning to Reykjavík, with a day of exploring the city's culture to round out the experience.
Example Itinerary
Upon arrival in Iceland, transfer to Fosshótel in Reykjavík
Tour Reykjavik  before our welcome dinner
E-bike tour near Hveragerði then hike to a hot spring stopping at Djúpagilsfoss waterfall
Don drysuits and snorkeling gear before exploring the Silfra fissure in Thingvellir National Park
Travel by 4×4 Super Jeeps to Thorsmok Nature Reserve and hike up Valahnhukur Mountain
Spend two nights Glamping  with breathtaking views of the Thorsmok mountains
Hike the famous Fimmvörðuháls Trail towards Magni and Modi, two craters formed during the Eyjafjallajokull eruption
Walk on Solheimajökull glacier up to the hot pool near Lambaellsheiði and Raufarfellsheiði.
Kayak in a glacial lagoon among calving icebergs
Overnight at the fabled Hotel Anna and enjoy a hot tub or sauna, a stroll for the scenic view, or meet the friendly Icelandic horses
Stop at an incredible waterfall at Seljalandsfoss then explore Raufarholshellir, a lava tunnel created 5200 years ago
Spend a cultural day in Reykjavík  touring museums, churches, concert halls and many restaurants and cafes
Optional one day Surfing the Arctic Extension (hooded wetsuits and associated gear provided)
Experienced professional guides
Chartered transportation between destinations
Expedition equipment and 4X4 vehicles
All meals and accommodations as outlined in the itinerary
Taxes and permits
We pride ourselves in running a relaxed and flexible schedule. Every trip is different depending upon the group, trip length and time of year.  The following is a sample of what you might expect.
DAY 1 – Arrival to Iceland
Upon arrival in Iceland, take a taxi from the airport to Fosshótel in Reykjavík. Fosshotel Reykjavík Hotel stands prominently in Reykjavík's business district, only a short walk from the main shopping area. Here, from the heart of the city, you can easily explore Reykjavík's magnificent architecture, captivating history, vibrant markets and rich culture. Tonight, we will meet for a welcome dinner and briefing.
Overnight Fosshótel, Reykjavik
DAY 2 – E-Biking, Lava Fields & Hot Springs
Today we head east to Hveragerði to explore the lava fields in a fun and eco-friendly way. This electric mountain biking adventure can accommodate all abilities as we have a mix of single track to wider man made trails. Electric bikes have been a fantastic addition to the world of Icelandic mountain biking. For the young and the older, for those that feel fit and also for those who are feeling a little out of shape. A taste of Iceland raw nature away from any crowds.
This evening, we'll take a 3km (1 hour) hike to a hot spring. Around the second kilometre you will pass a canyon with a picturesque waterfall called Djúpagilsfoss. There are beautiful moss fields around, a panorama of the infinite wilderness and colourful mountains. Steam rises in every direction with the North Atlantic Ocean sparkling in the distance. There is no need to hurry. Continuing the hike, you will arrive soon at the geothermal active zone. Watch your step here and do not leave the marked path. The power of the Earth is phenomenal: bubbling mud, acidic hot springs, steaming ground, and boiling water is everywhere! After passing the hot springs, you will also see the geothermal river ahead, where we can enjoy the warm water. There are no changing facilities, only a few folding screens to hide behind and it's a good idea to take a dry bag with you, so you will keep your clothes dry while bathing, even if it rains.
The temperature of the water is somewhat unstable. If you find it too chilly, walk a little bit further against the stream. The higher you go the hotter it gets.  There is also a completely hidden waterfall in the rift of the hill-side. The most amazing view will be the prize for your efforts if you climb up one of the hills that surround the valley.
Overnight Hveragerði
DAY 3 – Snorkel, 4×4 & Hike
Today we venture to Silfra where we will be outfitted in drysuits and snorkel gear. One of the top 5 dive spots in the world situated in Thingvellir National Park, the Silfra fissure exists due to the North American and Eurasian tectonic plates separating around 2 centimetres a year – leaving a rift in the landscape between them. You can literally place one hand on North America and the other on Europe while checking out the incredible water clarity (100m+ visibility) amid the green 'troll hair' algae. This rift is filled with glacial water from Langjökull glacier that has been filtered through lava fields for decades before reaching Silfra – making the water exceptionally clear and drinkable. Make sure you taste it while you glide through the fissure between two continents – there is nothing quite like crystal clear glacial water.
Later in the day, we'll ford some creeks and rivers in our Super Jeeps on our way to Thórsmörk nature reserve. The Þórsmörk Nature Reserve has some of the most beautiful and versatile trails in Iceland and offers unrivalled views of the mountains, volcanoes, glaciers and valleys. The trails are ideal for both hiking and trail running as one of the most popular trail-running competitions in Iceland, the Þórsgata Volcano Trail Run, is staged on this route. In any event, we will do a short hike in the evening up to Valahnhukur Mountain. This trail is relatively easy and gives a great panoramic view of Þórsmörk and neighbouring areas. The trail is well marked and accessible with man-made steps on its steepest parts.
One of our highlights will be "glamping" for 2 nights in the preserve to experience the Icelandic nature at its finest. The spacious tents are fitted with twin or double beds, chairs to lounge in and tables to hold your luggage. Each tent has an electric heater, down duvets, and soft blankets to provide extra warmth and comfort. Our restaurant, toilets and showers are located next to the camp and the sauna and sitting pool are just a few steps away. In the evening, you can sit by your tent and enjoy the view over the Þórsmörk mountains, or place yourself next to the campfire to exchange stories with fellow campers, over a refreshing drink.
Overnight Volcano Huts glamping
DAY 4 – Hike to Craters
After a hearty breakfast, we'll head to the famous Fimmvörðuháls Trail – a legendary hiking route that is part of the world-famous Laugavegur Trail. The ascent will show us glaciers, mountain ridges and volcanoes – the definition of the land of fire and ice. We'll pause at a wide plateau high above Thórsmörk rewarding us with stunning vistas over the Icelandic Highlands. The hike then continues towards two volcanic craters, known as Magni and Modi, which were creations of the infamous Eyjafjallajokull eruption. These are hikes that you won't want to miss! The full hike is about 8-9 hrs but it's not mandatory to make it all the way to the craters. Everyone has their own "personal summit" and can head back to camp at their leisure.
Overnight Volcano Huts glamping
DAY 5 – Glacier walks and paddling in the icebergs
We pack up and leave the Thórsmörk nature reserve for more adventures. Today we will be combining a kayaking tour on the Sólheimajökull glacier lagoon with a glacier walk. First, you will get geared up with a drysuit and paddle for your kayaking adventure. Following a short tutorial, you will set off on your sit-on-top kayak and paddle on the calm, iceberg filled lagoon to witness stunning icebergs and a view of the glacier that is inaccessible to people on land. After kayaking, you will return to our basecamp to prepare for your glacier walk. You'll be outfitted with an ice axe, crampons, harness and short safety briefing from your guide. On the glacier, you will be led through an otherworldly icy landscape of stark contrasts. The blue and white ice mixed with the dark volcanic ash from past eruptions is stunning. You will explore some of the many crevasses and ice sculptures of the glacier and learn about the geology and the history of the area.
In the late afternoon, we have a leisurely hike up to Seljavallalaug, which is a 25 meter long pool tucked into beautiful valley between Lambaellsheiði and Raufarfellsheiði. The pool is one of the country's oldest swimming pools and was first constructed by the local Youth Society with stones in 1923 and then with concrete a year later. Swimming lessons were given in the pool, as part of compulsory education in 1927. The pool is situated by a rock wall where the water from a natural hot spring seeps out of the rock and is collected in the pool. Building Seljavallalaugar pool was a truly remarkable feat that should not be forgotten. It is a testimony of the remarkable enthusiasm, energy and bold optimism of the young people in the beginning of the 20th century. It is a 15 – 20 minute hike to reach the pool from Seljavellir Farm.
Overnight Hotel Anna Country Hotel
DAY 6 – Waterfalls and Lava Tunnels
After breakfast, we will slowly find our way back to Reykjavik. We have the chance to visit a number of incredible sights.  Want to walk behind a waterfall in Iceland? Seljalandsfoss is one of the few places where you can do just that! Another 30 minutes down the road from Seljalandsfoss, you'll find another beautiful waterfall on the South Coast.
Before reaching the city limit we have one more place to stop – The Lava Tunnel. Also known to Icelanders as Raufarholshellir, this is a cave created by volcanic eruption about 5200 years ago. From old lava tubes to glacial tunnels, caves once played a vital role in survival on Iceland, being utilized by farmers (and sometimes their cattle) to shelter from the elements, particularly in winter.
We'll take a tour through this extraordinary natural phenomenon with an experienced naturalist. The tunnel is covered in large rocks and difficult to pass so paths and a footbridge have been constructed so it is more easily accessible. Impressive lighting in this part of the tunnel highlights the changing colours and clearly shows the powerful seismic activity that formed the cavern.
Overnight Fosshótel Reykjavík
DAY 7 – Reykjavik at leisure
The city is unique in so many ways. With its small quirky houses and both tiny and open spaces, it is colourful, modern, charming and old all at the same time. So, don't forget to bring your camera along, you are bound to find many great photo opportunities. We recommend a visit to the Hallgrimskirkja church, which can be found standing on a small hill downtown Reykjavik. A statue of Leif Eiriksson, the Icelandic Viking that found America, stands in front of the church. Hallgrimskirkja church is a popular tourist attraction, just don't forget to enter the tower and go to the top. It will offer you a great view of Reykjavik.
A walk along the shore, where the Sun Voyager and Harpa concert hall stand, is also more than worth it. The Sun Voyager is one of the most popular selfie spots in Iceland, as it offers a great view of Mt. Esja and the many small islands in the bay. You can choose from a multitude of restaurants and/or coffee-houses. Whether you'd like to try out Icelandic cuisine, a la carte restaurants, or are in the mood for fast food, you should have no trouble finding a restaurant that suits your needs. But please, don't forget to stop by the small hot dog stand, called "Bæjarins bestu", and try out our very special Icelandic hot dog. It's a treat, we promise. But do not spoil your dinner as we have a farewell meal and party to celebrate this incredible week of fun and adventure.
Overnight Fosshótel, Reykjavik
DAY 8 Departure day
Depart for the airport in the morning for flights home
Optional Surfing Extension
For those wishing to extend their stay, we are offering an Arctic Surfing Extension, which is one hour drive from Reykjavik. In summer, the water temperatures are not that bad and similar to Scotland but we provide hooded wetsuits and associated gear. Not many people can say they've surfed in the Arctic!
Fosshótel Hotel
Fosshotel Reykjavík, Iceland's largest hotel stands prominently in Reykjavík's business district, only a short walk from the main shopping area. Here, from the heart of the city, you can easily explore Reykjavík's magnificent architecture, captivating history, vibrant markets and rich culture – ideal starting point for experience the best of everything the city has to offer.
Volcano Huts
Glamping in fully furnished and comfortable tents is the ideal way to experience the Icelandic nature. Volcano Huts offer a unique opportunity to camp out in stylish and fully decorated tents, located right next to the famous trails of the Thórsmörk Nature Reserve.
The spacious tents have twin or double beds, chairs to lounge in and comfortable furnishings. Each tent has an electric air-blow heater, down duvets and woolen blankets to provide extra warmth and comfort.
Hotel Anna
Hotel Anna, opened in 2002, is a small, family-run hotel, with only 7 rooms. Each of our seven rooms has private facilities, TV, a telephone, and free WIFI, and is individually furnished to a high standard, in keeping with the traditional style of the farm, the childhood home of the author Anna from Moldnúpur, whose books were popular in the 1950s. After a day out immersed in the natural wonders of the region, Hotel Anna is the perfect place to unwind and enjoy the high level of personal service we know our guests deserve. You can relax in their hot tub or sauna, stroll up the hill behind the hotel for the scenic view, or meet the friendly Icelandic horses in the fields all around.
Dates
Upcoming Dates
| Dates | Location | |
| --- | --- | --- |
| Jun 1-8, 2024 | Iceland | |
| Jun 8-15, 2024 | Iceland | |
| Jun 15-22, 2024 | Iceland | |
Location
Address
Reykjavík, Iceland
Our International Adventure Trips are run by an affiliate company and arranged through
Nantahala Outdoor Center, Inc.