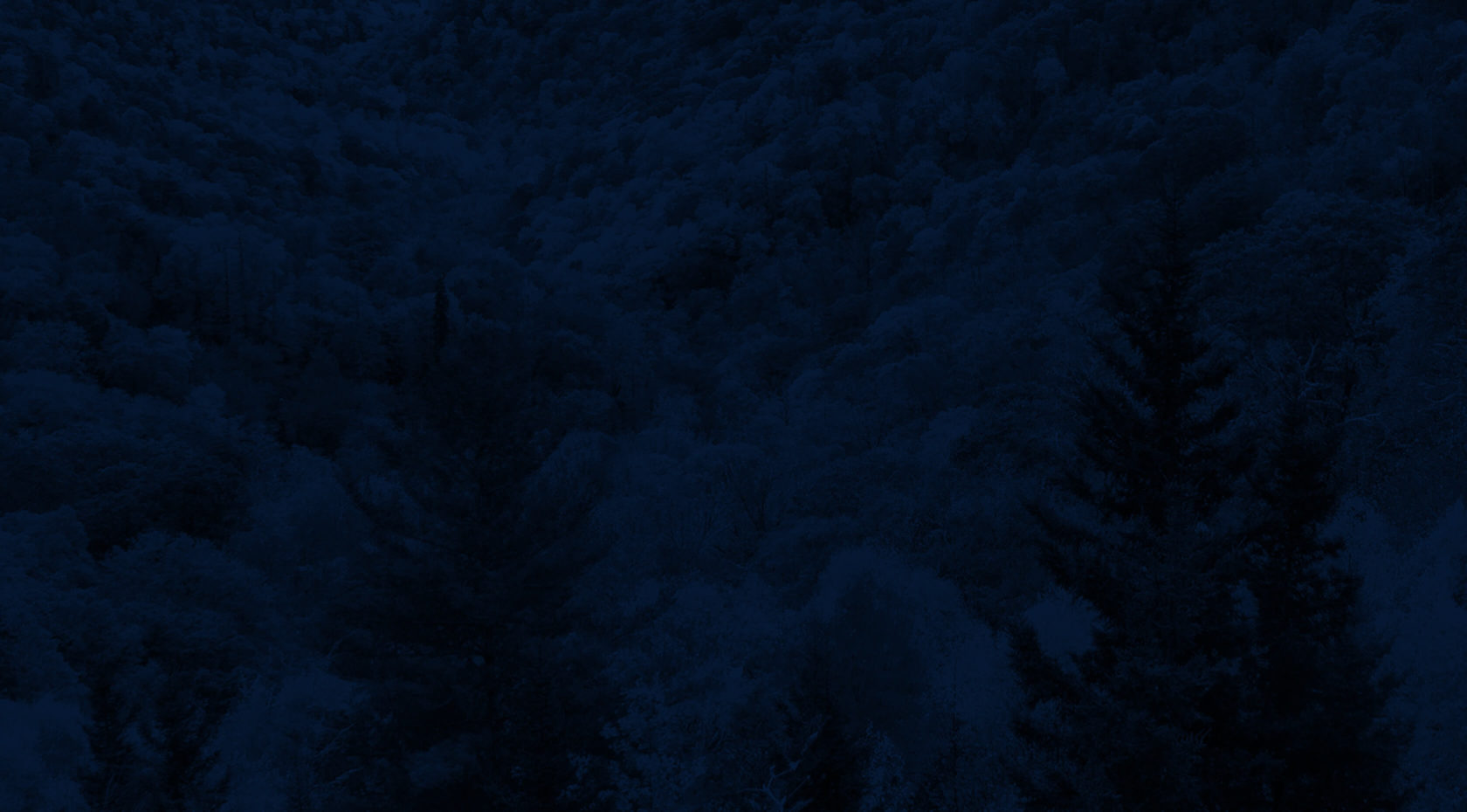 Browse All Trips
Guided
Easy
Easy-Moderate
Mexico: Baja Seas & Sierras Multi-Sport
Central America
Warm weather adventures in Baja!
Enjoy a multitude of activities in sunny Baja, Mexico. An easy escape but worlds away with surfing, sea kayaking, sunset paddling, snorkeling and more!
Overview
Nothing but blue skies, ocean breezes and the best of adventure and luxury in Baja! 
Experience this amazing trip perfect for both couples or family members of different generations to bond and take on some fantastic adventures; sea kayaking in the Sea of Cortez, surfing in the Pacific Ocean, hiking along the Pacific bluffs, and snorkeling with Los Islotes' sea lion puppies. The pristine wilderness, beautiful nature preserves, blue skies and perfect temperatures all provide an unbelievable backdrop for relaxation, excursions, and cultural experiences.
Highlights include:.
Three nights of luxury camping at Island Camp on beautiful Isla Espiritu Santo, part of a national marine park, where adventures include swimming with sea lions, kayaking, stand up paddle board, hiking, bird watching and star gazing.
Swimming with whale sharks, the largest fish in the world
Surfing lessons on one of the best breaks in the area
Horseback riding on the beach
Mexican cooking lesson with a local chef
Hike along rugged, pristine, Pacific coastline
Experienced, bilingual naturalist guides who are certified Wilderness First Responders and deeply knowledgeable about the area
Charming Todos Santos, pueblo magico or magic village, artists colony, surfing hotspot and agricultural center
There are plenty of alternate activities at different paces to appeal to all guests of different ages and adventure levels.

Itinerary at a Glance
Meet your guides at the airport in San Jose del Cabo and transfer to Todos Santos
Welcome dinner at La Copa Cocina
Horseback ride along a remote beach, then surf the waves at Los Cerritos, on of the best surf breaks in Baja
Take a Mexican cooking class with renowned author and chef, Iker Algorri
Enjoy the breathtaking scenery as we hike the bluffs above the Pacific Ocean
Transfer to Isla Espiritu Santo in the Sea of Cortez and check in to your luxurious beach-side camp
Snorkel with sea lion pups, watch for whales, sea turtles and manta rays
Sea kayak & SUP the calm waters or simply relax and enjoy the myriad bird life endemic to the region
Take a swim with whale sharks before transferring to La Paz for our final night at a deluxe resort
Accommodation for 7 nights (3 nights Todos Santos, 3 nights Island Camp, 1 night La Paz)
All your meals as outlined in the itinerary
Daily happy hour and two drinks with dinner
Surf lessons, beach time, private hikes, kayaking, stand up paddleboarding
Snorkeling with sea lions, horseback riding, swimming with whale sharks
Cooking class, bilingual guides (Spanish/English)
Entrance fee to the Park
All your transfers from Los Cabos, return
Day One: Todos Santos
You'll arrive at the airport in San Jose del Cabo (information will be provided for arrival details and procedures) where you will be met by your guides and transferred to Todos Santos and Hotel Guaycura, about a 90 minute drive. Upon arrival, we'll get you get settled into your charming rooms, then we'll have a welcome dinner at La Copa Cocina, just across the street. During dinner your guides will host a trip briefing, outlining the adventures to come.
Day Two: Todos Santos
Horseback Riding / Surfing / Mexican Cooking Class
Todos Santos boasts 70 miles of spectacular beaches, the perfect spot for a morning horseback ride along the waves. We'll have lunch at a terrific local joint, then it's off to ride the waves at Los Cerritos, one of the best surf breaks in Baja. Our instructors guarantee that you'll stand up on your board – at least for a moment – during your hour of instruction. It's a total blast!
This evening we'll have a Mexican Survival Cooking Class with local lawyer-turned-chef, Iker Algorri, author of Cooking Adventures in Baja California Sur. First: learn to make the perfect margarita. Second: pay attention, because you have to eat what you make!
Day Three: Todos Santos
Pacific Bluffs Cliff Walk
This wonderful hike features glorious scenery, fascinating local history and encounters with strange and wonderful flora and fauna. The walk starts at Punta Lobos, the sweeping Pacific beach where the local fishermen of Todos Santos launch their boats each morning and bring in the daily catch each afternoon. A quick walk up the hill brings us to breath-taking views of a different kind of coastline, with dramatic rocky outcroppings and crashing surf. We're likely to spot whales from this high vantage point during several months of the year. Throughout the walk we'll have the stunning combination of desert landscape running to the sea. We'll pass an active sea lion colony, as well as the ruins of the shipping port Los Algodones. Your guide will offer in-depth commentary on the terrific variety of flora and fauna you see, as well as the history of the area from the human perspective. After about 3.5 hours of walking we'll arrive at the idyllic beach of San Pedro where a picnic lunch will be waiting. San Pedro features a beautiful marsh filled with bird life and a protective cove ringed by towering palms. Here we'll eat, relax, sunbathe, swim, read – just enjoy the bliss of being in Baja! This walk includes a 600-foot elevation gain at the beginning, hiking over loose, uneven terrain, and some bouldering.
This evening we'll celebrate with a great meal at one of Todos Santos' many great restaurants.
Day Four: Isla Espiritu Santo
Sea of Cortez and Island Camp Adventure!
We're off to Isla Espiritu Santo and Island Camp today! After breakfast we'll go to our bodega to get snorkelling gear and wet suits, then it's on to the boats and out into the Sea of Cortez!
Island Camp is on Isla Espiritu Santo which is in a National Marine Park, part of a UNESCO World Heritage Site, and is one of the best marine life viewing destinations in the world. Whales, dolphins, whale sharks, sea turtles, manta rays and plenty of beautiful tropical fish call the surrounding waters home, while a terrific range of bird species including Blue-footed Boobies, Reddish Egrets, Great Blue Herons and Yellow-footed Gulls frequent the island's skies and shores. The island itself is stunning, with magnificent towering cliffs, spectacular sandy bays, amazing lava rock formations, and rock art left by the now-extinct Guaycura and Pericu Indians. There's even an endemic ring-tailed cat, the babisuri. It's a remarkable place to explore. We'll spend the days doing exactly what pleases us – kayaking, snorkeling, hiking, swimming with sea lions, stand up paddle boarding, bird watching, and exploring hidden lagoons and desert beaches. Hanging around doing nothing and sipping margaritas also highly encouraged.
Days Five & Six: Isla Espiritu Santo
Another day of island riches. Perhaps paddle board with sea turtles, or snorkel with sea lions, maybe spot some whales, or dance with some Blue-footed Boobies. Whatever surprises the day may hold, you can be sure that it will also include magnificent food and drink!
Day Seven: La Paz
Whale Sharks / Farewell Dinner
Today we'll return from Camp for one of our most exciting adventures yet –  swimming with the whale sharks, so named because at up to 59 feet and 15 tons they are definitely a whale of a shark. In fact, they are the largest fish in the world. And while your mother probably told you to stay away from sharks, these gentle giants are only interested in plankton – all human flesh is safe!
In the afternoon we'll check into Costa Baja resort and enjoy a magnificent farewell dinner in town.
Day Eight: Adios
Say adios but not good-bye. Transfer to the airport.
Guaycura Boutique Hotel Beach Club & Spa
 | Todos Santos
Wonderfully situated in the enchanting historic district of the pueblo magico (magic village) Todos Santos, the Hotel Guaycura has 14 exclusive suites with panoramic town and sea views. Romantic, intimate, lovely.
Island Camp
 | Isla Espiritu Santo
Espiritu Santo National Park in the Sea of Cortez is part of a UNESCO World Heritage Site, and is one of the best marine life viewing destinations in the world. Whales, dolphins, whale sharks, sea turtles, manta rays and plenty of beautiful tropical fish call the surrounding waters home, while a terrific range of bird species including Blue-footed Boobies, Reddish Egrets, Great Blue Herons and Yellow-footed Gulls frequent the island's skies and shores. This base camp on one of the island's most beautiful beaches that features beautifully decorated walk-in tents with real beds, lovely linens, bedside tables, lanterns, beach towels, storage space, rugs, chairs, and more. Espiritu Xantus Café is where our on-site chef makes wonderful meals for you every day – and daily happy hour of course – and there are two sun showers and two compost toilet cabañas.
Costa Baja Resort & Spa
 | La Paz
Costa Baja Resort and Spa is about 10 minutes south of downtown La Paz, the capital of Baja California Sur. The resort is set on the magnificent Sea of Cortez overlooking a 250-slip double-basin marina and a white sand beach. Isla Espiritu Santo, home of Camp Cecil and a magnificent marine reserve, is just north of the hotel's location.
The Baja is a mystical, ethereal, magical untamed place that stretches almost 800 miles from Tijuana to Los Cabos. Our trip explores the lower half of the earth's second longest peninsula, where stunning vistas appear at almost every turn and the people are relaxed, friendly and helpful. Side roads pass through tiny villages and wind drunkenly along sides of mountains while condors carve circles into an unblemished blue sky.
The Baja is a place where some people can simply sip drinks, eat fish tacos and watch the sun disappear into the Pacific, while adventure seekers can choose the rush of surfing a perfect wave, hiking the coastline or sea kayaking with turtles, sea lions and breaching whales. Others may choose to walk through sherbet colored canyons or soak up the night's canopy of scattered stars. However, on NOC's multisport adventure, you can do it all!
Todos Santos
Imagine a quirky mix of sleepy Mexican fishing village with a chic Southern California boutique feel. The town of "All Saints" has thus far escaped rampant tourism of other cape towns and it's charming cobblestone streets are lined with art galleries, romantic restaurants making it the prettiest town in the far south of the Baja. Long beaches and wild surf breaks mean there;s a lot to do for those that want to get out twn too!
Espritu Santo
One of La Paz's hidden gems, this island is a treasure trove of azure inlets and scenic cliffs. Part of a UNECSO World Heritage site, the surrounding waters are idyllic for snorkeling, SUPs and sea kayaking.
Sierra de la Laguna
Perhaps the most beautiful and least-explored areas of the peninsula, UNESCO designated the 11,600 hectares of this mountain range a biosphere reserve in 1994. There are more than 900 plant species in the sierra, ranging from cacti to palms. As a microclimate, the Sierra de la Laguna receives far more rainfall than any other part of the peninsula, providing a drastic change in scenery from the desert below. The highest peak in the range, Picacho de la Laguna (elev. 2,161 m), is also the highest peak in all of Baja California Sur.
Dates
Upcoming Dates
| Dates | Location | |
| --- | --- | --- |
| Dec 10-17, 2023 | Central America | |
| Jan 13-20, 2024 | Central America | |
| Feb 10-17, 2024 | Central America | |
| Mar 9-16, 2024 | Central America | |
| Apr 6-13, 2024 | Central America | |
| Nov 16-23, 2024 | Central America | |
| Dec 14-21, 2024 | Central America | |
Our International Adventure Trips are run by an affiliate company and arranged through
Nantahala Outdoor Center, Inc.