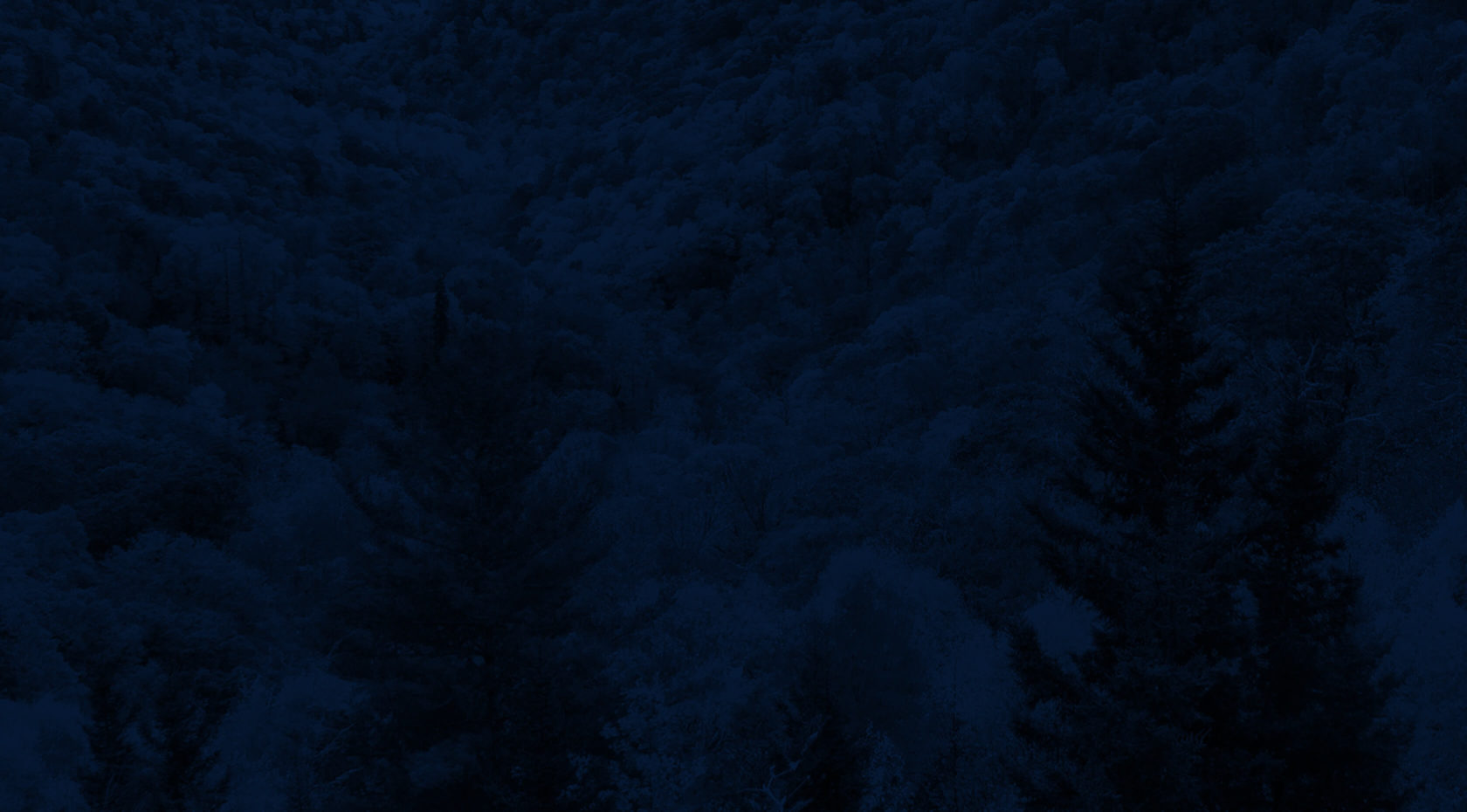 Browse All Trips
Guided
Challenging
Moderate
Moderate-Challenging
Norway: Source to Sea Multi-Sport
Norway
One of the Most Beautiful Countries on Earth!
This soul-stirring, multi-sport tour will take you rafting, kayaking, hiking, and exploring the most majestic locations in the region.
Overview
Experience the essence and majestic rugged landscapes of Norway with the best in adventure and lodging.
Norway's allure is hard to quantify, but it's easy to see why it's considered one of the most magnificent destinations on earth. Fjords of breathtaking serenity cut notches from a rugged coastline deep into the interior. Epic glaciers are merely hints of Europe's largest ice fields above. Inland, the mountainous terrain resembles earthen fortresses, yet bows to jagged coastal islands rising from the water.  The sparce visage of the Arctic region rounds out the incredible spectrum of Norwegian terrain.
Enjoying nature in Norway is hardly a passive experience, and you certainly won't be lacking in options for adventure with this multi-sport trip from NOC. Embark on a myriad of activities that will let you see the extraordinary water coastlines to the scenic, mountainous terrain, enjoying the overall beauty of the Arctic. This soul-stirring, multi-sport tour is geared toward anyone of reasonable fitness. Rafting, hiking, kayaking and exploring the Norwegian countryside literally from "Source to Sea" will be an electrifying experience no matter which activities you partake in.
Unwind after your adventures unique lodging with amazing architecture. From the cozy to the quaint, each host offers a unique view into the heritage and culture of the area. Comfort combined with breathtaking vistas and gourmet meals will leave you feeling balanced and rewarded.
The only match to Norway's immeasurable natural beauty is found in its vibrant cultural life. Norwegian cities are modern, sophisticated, and illustrate the famous Scandinavian flair for design through the ages. To top it off, food in Norway is a cultural infatuation through which Norwegians push the frontiers of culinary innovation, even as they pay homage to their ancestral foodways at every meal.
When it comes to the local wildlife, Norway has few equals in Europe. You can watch whales – humpback, sperm and orca, depending on the season, while the interior offers up wild reindeer, prehistoric musk oxen, ponderous elk (moose) or charming Arctic foxes. Birdwatching is a destination highlight on every trip, from the puffins of Bleik to the migratory seabirds of Runde and Varanger. Yet the real prizes inhabit Norway's high Arctic, where polar bears and walruses are the trophy species in a tundra of rare, striking and delicate beauty.
Example Itinerary
Fly into Mosjøen Airport in Kjærstad where a travel representative will meet you
Explore the historic Sjøgata in the center of Mosjøen and zip line across the Vefsna River
Hike three miles into the famous Rabot Cabin, located next to Okstindan Glacier
Stop at the breathtaking Laksforsen Waterfall before continuing on to Trofors
Raft the Auster-Vefsna River to our wilderness camp and overnight under the stars
Continue rafting through a remote canyon and nature reserve before transferring to Brønnøysund on the coast
Hike magical Torghatten Mountain up through its remarkable keyhole and discover the ancient stories of the Sami people
Explore the lush garden at Hildurs Urterarium before catching a ferry to Vega, a UNESCO World Heritage Area
Ascend the famous Vega stairs or challenge yourself on the via ferrata up Ravnfloget
Sea kayak around the many islets and coves of Vega before overnighting in the remarkable Vega Havotell
Return to Sandnessjøen (or Mosjøen) airport for flights home
Experienced professional guides
Chartered transportation between destinations
Expedition equipment
All meals and accommodations
Taxes and permits
The region of Helgeland is celebrated for its stunning wilderness. Located only a short distance from the mountains and the sea, the spectacular sights are easy to come by.  The midnight sun shines constantly over the region and there is indeed something very special with the summer light in the north –it simply has to be experienced. Helgeland is also a growing tourist destination, but for now it lacks the crowds of tourists finding their way to the Lofoten islands or the fjords of the west coast. The nomadic Sami culture is also very present here, providing an authentic glimpse into a fascinatingly different world where nature, family and reindeers are the most important elements. Helgeland´s spectacular mountains, glaciers, rivers and sea welcome you to an arctic summer adventure like no other.
Working closely with our affiliate partners Mariann Saether and Ron Fischer, participants will gain an insider's perspective to a spectacular region less traveled. Mariann is a professor and world class kayaker. Ron is a former Red Bull athlete, Swiss national team snow boarder and general badass athlete. Almost as badass as Mariann.
Sample Itinerary
Day One
Guests will fly into Mosjøen Kjærstad airport, which has domestic connections from all major airports in Norway. We will be teaming up in the late afternoon for a cultural and historical city wandering. Sjøgata, in the centre of Mosjøen, is in an area where history is very much alive. The old 19th century buildings are well preserved, forming a colourful backdrop to the little town's vibrant urban life. If you are feeling adventurous, we'll try the most northern zip line in Norway, sliding across the mighty Vefsna river and straight into the hotel garden for an aperitif.
Accommodations and Dinner: We will enjoy a good night´s sleep in Fru Haugans Hotel, which is Norway´s oldest hotel, with a history from 1794. Located in Norway's largest concentration of restored wooden houses, the congenial lounges and buildings offer a special atmosphere. The hotel now stands fully restored with modern amenities but there is salmon and trout fishing right on the spacious grounds.
Day Two
After a hearty breakfast we will drive one hour north to the start of the trail into the famous Rabot Cabin. Situated at nearly 4000 feet (1200m) above sea level and right next to the Okstindan Glacier, the peculiar name of the cabin is a tribute to the French geologist who mapped the area in the late 1800's. The hike itself is 3 miles (5km) and straightforward. We will trek about 3 to 4 hours at a comfortable pace to reach our destination. Once there, we will settle into one of the more spectacular places in Norway. The Rabot Cabin offers simplistic lodgings, world class views and great traditional meals utilizing local produce.
Accommodations: The Rabot Cabin
Day Three
Today we will wake up in the heart of the mountains and enjoy the incredible views over a delightful breakfast. Soon after, we will go for a glacier exploration and adventure. We'll enjoy a scenic picnic lunch before hiking back down to our shuttle. Later, in the day we will stop at a famous waterfall, Laksforsen, before continuing on to the small town of Trofors. This waterfall is often described as the most spectacular waterfall in Europe and is famous for the salmon trying to jump up it. In Norwegian "laks" means "salmon."
Accommodations: Tonight, night will overnight in the peaceful Vefsna Lodge and/or the Utpå Neset Lodge, both situated on the shores of the Vefsna river. The entire group will rendezvous for a wonderful dinner at Vefsna Lodge, which are a leisurely 15 minutes apart.
Day Four
Today, it's time for a whitewater rafting adventure! The Auster-Vefsna River provides beautiful rapids, silent virgin forest and an untouched, raw nature. Your very experienced guides will take you safely down through it all. Today's adventure will culminate with a riverside meal and then we will settle in to our wilderness camp for the evening. You will arrive to comfortable expedition tents set up in a magical forest with the sound of the river flowing by. A night under the stars would not be complete without a camp fire and plenty of drink.
Accommodations: Riverside camping
Day Five
Our second day of rafting features a descent through a remote canyon and a protected nature reserve. The surrounding forest and trees are hundreds of years old and many eagles and salmon accompany us down the river. We will paddle through countless rapids and waves and enjoy an untouched piece of very pristine wilderness. A riverside lunch will be prepared along the way.
At the take-out we will enjoy a refreshment and shuttle 2 hours to the beautiful coastal town of Brønnøysund where we will overnight close to Torghatten Mountain. Tonight, we will enjoy a fine dinner overlooking the sea and mountains.
Accommodations: Torgarhaugen Lodge
Day Six
After breakfast we'll go and explore Torghatten Mountain, which is only 258 meters high (856 feet) but is famous because it has a hole pierced right through it. You'll need to see it to believe it, as the hole is 20 meters wide and 35 meters long, formed naturally by very powerful forces during the Ice Age. The first part of the hike is an easy 45-minute walk on a trail up to the hole. Everyone will be rewarded with views of the Seven Sisters mountain range in the distance. There's an option to extend your hike through the hole and do a circuit to view the incredible coastline and its hundreds of tiny islands. This mountain also plays an important part in a local tale told by the Samiis – and you will hear all about it as we reach this magical place.
After a refreshment and a snack, we pack our bags and head to Hildurs Urterarium, a special place with amazing food and a lush, unusual garden by the northern sea. Here we enjoy a late lunch, before getting on the ferry to Vega, a world heritage location famous for its rugged beauty and lively community.
Accommodations: Vega Havhotell
Day Seven
The Vega Archipelago is a UNESCO World Heritage Area and has a lot on offer. Today you can choose to ascend the famous Vega stairs, or to do the more challenging via ferrata up Ravnfloget (4 hours). A via ferrata is a mountain scramble and climb while you are attached to a cable that is fixed to the rock. This amazing network of cables allows people to safely experience climbing a mountain using ladders along the route. Professional guides will teach you all you need to know to enjoy this!
We will have lunch together, before we embark on a two-hour sea kayaking adventure through the many islets and coves. This evening we will stay at the Vega Havhotell. This accommodation is very unique as it features traditional architecture set in the spectacular island scenery in Vega. The hotel is also famous for its culinary specialties and we will celebrate our last night in style with a feast from local produce.
Accommodations: Vega Havhotell
Day Eight
After a delicious breakfast it is time to say good-bye and drive to Sandnessjøen (or Mosjøen) airport to fly home.
Fru Haugans Hotel
Since 1794, Fru Haugans Hotel has been renowned for its hospitality. The hotel and its restaurants have been owned and operated by the same family for 130 years.
Beautifully situated on the banks of the Vefsna river, the hotel offers 129 rooms, has two restaurants and two bars. Outdoor tables offer great views of the river and the hotel's spacious gardens.
Rabot Cabin
Perched by the edge of a glacier, Rabot Cabin was designed for the Norwegian Trekking Association by internationally-renowned architects, Jarmund/Vigsnæs. It was built using locally-sourced materials which were pre-assembled in a local factory and then flown in by helicopter. The cabin has 6 bedrooms and can sleep up to 30 guests.
Vefsna Lodge
Vefsna Lodge is beautifully situated on the Vefsna river in the village of Grane. It is a converted farm house which dates back to 1661 and has a restaurant and can accommodate up to 7 guests.
Utpå Neset Lodge, also in Grane, was built in 1860 and can accommodate up to 6 guests.
Torgarhaugen Lodge
Torgarhaugen Lodge sits at the foot of Torghatten, one of Norway's most fascinating attractions and offers ample hiking options within the Trollfjell Geopark. Torgarhaugen's sparse yet modern design belies the warmth of your hosts and the superb dining within.
Vega Havhotell
Situated on the World Heritage island of Vega, this charming, sod-roofed hotel offers 23 rooms and breathtaking vistas. Chef Jon Aga's delicious fare is inspired by continental and Norwegian food traditions with many ingredients sourced locally.
Summer days go on forever near the Arctic Circle, meaning you're never in a hurry while hiking in Norway's Helgeland. Seen from a distance, the area's snow-topped massifs appear insurmountable, but get up close and you'll find that the opposite is true. Well-marked trails and our seasoned local guides make these mountains accessible even to those new to hiking.
The trails hop across fast-flowing mountain streams, beside still and silent lakes and through fragrant wildflowers. High in the mountain ranges, we travel through fields of boulders glistening with quartz or stained by iron oxide smears. Dumped here by the ages-old movement of the glaciers, some of these rocks have been traced back to locations hundreds of kilometres away. In the almost rainforest-like environment nearer the fjord-sliced coastline, we'll travel through bright green waist-high ferns and explosions of colorful wildflowers everywhere.
So tiny is mainland Norway's population compared to its area – just 5 million people living in a territory of more than 320,000 sq km – that it's possible to walk all day in Helgeland without seeing another living soul. Man-made structures are also few and far between: a footbridge perhaps, or a stone-walled shack built in the shelter of a boulder in days gone by for travellers in need of refuge.
The cascading, icy-black waters and white-hot rapids of central Norway are a rafter's paradise during the short season from mid-June to mid-August. Rivers range from short, Class II floats, Class III and IV adventures and rollicking Class V punishment. Our trip explores one of Norway's most remote wilderness waterways where few tourists ever travel.
With all the hype surrounding hiking, white-water rafting and extreme summer sports, Norway's kayaking possibilities rarely receive the attention they deserve. And yet the chance to take to the water is a wonderful way to experience Norway without the crowds. Norway's most popular kayaking sites are clustered around (although by no means restricted to) the western fjords and visit untamed coastline and quaint villages.
Our International Adventure Trips are run by an affiliate company and arranged through
Nantahala Outdoor Center, Inc.